True dog lovers can't even stand to hear the word euthanasia, but sadly, it's common practice in many U.S. shelters.
All dogs have their own unique identities and characters, and they're not merely names on a euthanasia list. All of them are equally deserving of love and happiness.
It's soul-crushing to realize how many pups end up on those lists in order to make room for new shelter residents.
Three adorable and terrified puppies: Noah, Nova, and Nash were among those dogs. They were facing euthanasia until a selfless and kind-hearted woman stepped in and saved them at the last minute.
Rescuing three adorable puppies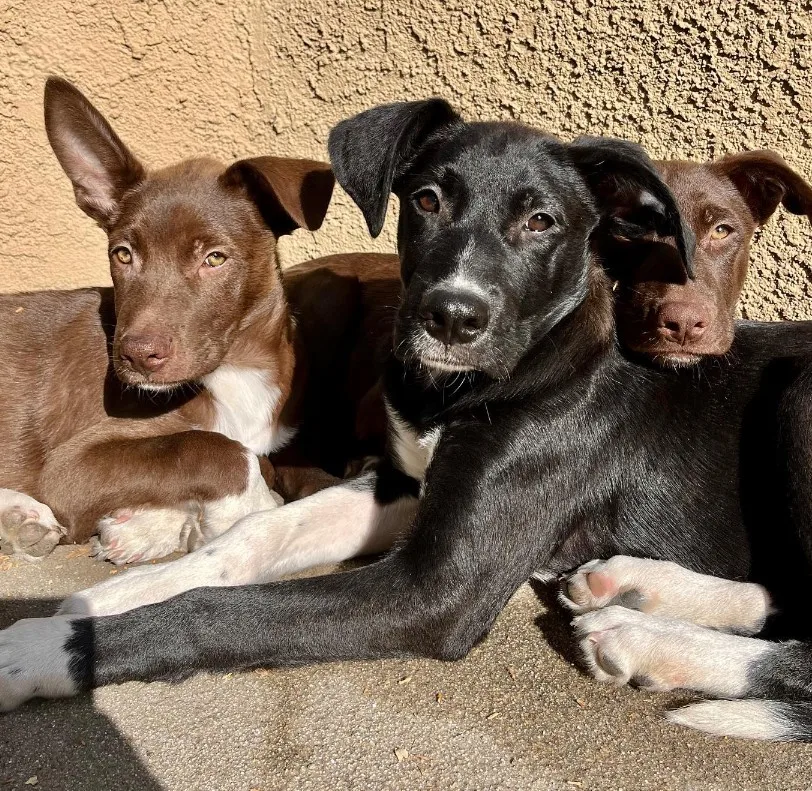 In 2021, Kelsea McDonough, was going through a difficult time in her life. She was trying to heal from a breakup of 10 years.
She wasn't ready to let anybody in her life, but she knew she needed a companion on her healing journey. She decided to reach out to A Wish For Animals, a non-profit rescue in Southern California, and ask to foster dogs.
Her heart shattered when she learned that three 16-week-old puppies were scheduled to be put down at an overcrowded shelter. At that moment, she knew she had to rescue them.
Three sibling puppies, Noah, Nova, and Nash, were brought to her in a blue kennel. Once she opened it, she saw the pups huddled together in the back of the kennel. Seeing them so skinny and covered in dirt, McDonough broke down in tears.
All the pups were shy and fearful, but Nash stood out the most. He was the shyest and most terrified sibling.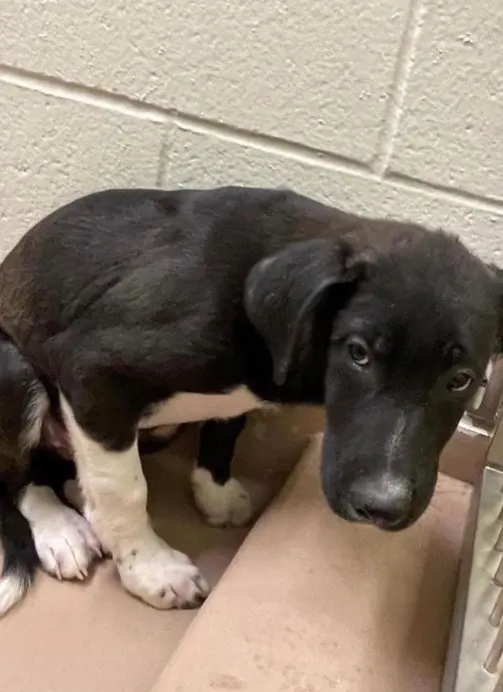 On one occasion, she found the pups hiding behind a toilet seat. Their eyes were filled with fear and they were too afraid to approach McDonough.
It was clear that they had been through a trauma that made them distrustful of people. While they were hiding, Noah and Nova kept protecting Nash with their bodies. McDonough could barely see him.
After seeing how protective his brothers were of him, McDonough knew that Nash would need more time to overcome his tremendous fear. Seeing him so scared and unsure of the world around him broke her heart and the tears started falling down her face.
The puppies were shying away from the attention and love she was trying to give them.
McDonough was patient and gave them time to learn to trust her.
Embarking On A Healing Journey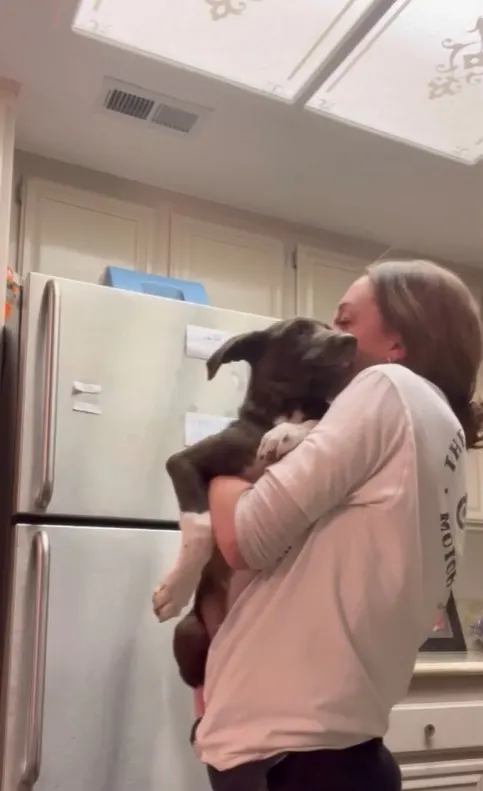 The first time McDonough tried to take the puppies outside, Nash was so frightened that he couldn't walk. He wanted to be in his foster mom's arms.
McDonough cradled him like a baby, giving him all the support and love he needed. Feeling her arms wrapped around him, Nash felt safe.
"When it came to Nash, something was just different. From the first day I saw him shielded by his brothers to the first day I tried to take him outside and he wouldn't let me go, I just knew he was supposed to be mine," McDonough said.
She realized that Nash was just like her and she felt more connected to him. Both of them were sensitive souls, and hardships left a big impact on them.
The three puppies, along with McDonough, started their healing journey.
As time passed, the puppies enjoyed her cuddles and her love began to heal their wounds. She was helping them overcome their trauma and leave their past behind.
They started healing, and McDonough did, too. Her life changed because the pups brought so much joy into it.
Gradually, the puppies were coming out of their shell and they began socializing more.
The Pups Find Love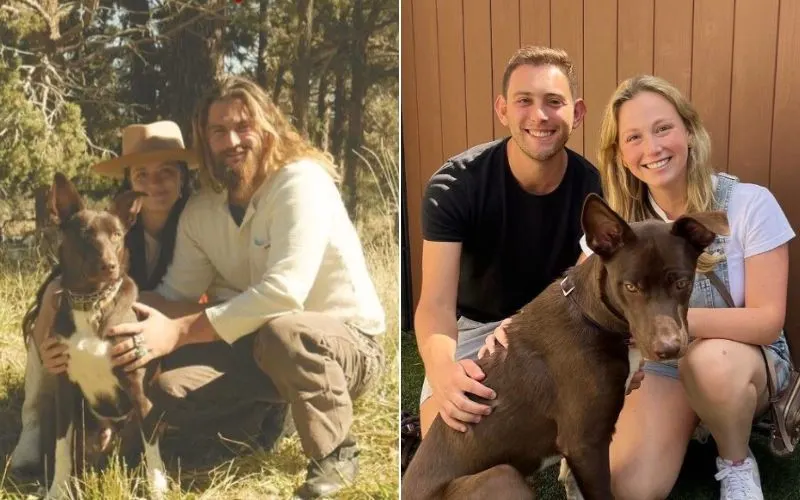 Soon, Noah and Nova succeeded in getting over their fear, and they were ready to start a new life. They found wonderful families who promised to love them forever.
Although it was difficult to part with the two pups, McDonough knew that they would be very happy in their new home.
Unable to picture her life without Nash in it, McDonough decided to adopt him. The two of them were very similar. She was convinced that they were meant to be together and share a home in Southern California.
Nash bonded with her German Shepherd, Lou, and the three of them became inseparable.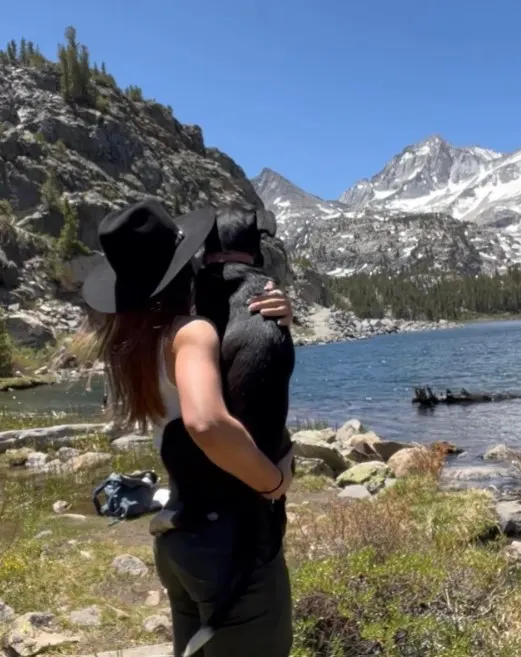 He transformed into a joyful and self-confident pup. His mom's love helped him conquer all his fears. He became the happy dog that he was always supposed to be.
Nash enjoys playing in the meadows and spending time with his mom and Lou. His favorite thing to do in the morning is snuggle with his mom.
Our hearts are filled with immense joy because the sweet pups were given a second chance at life. They will be loved and cherished forever, and they will never feel terrified again.
Unfortunately, there are many pups who are slated for euthanasia just because they live in an overcrowded shelter. If you're looking for a loyal four-legged companion, give those innocent dogs a chance and meet them. We are sure that they'll steal your heart.
You'll be glad that you saved a life and enriched your own at the same time.