Stray dogs live a lonely life, deprived of the chance to feel human love. While they try to survive on the streets, they are faced with dangers that we can only imagine.
Once they're rescued and brought to shelters, these pups often carry traumas and fears that they need to overcome in order to become real dogs who can fully enjoy life.
Our next story is about Lala, one of those traumatized, stray dogs who found herself in a shelter, shivering with fear. As she spent her days hiding in her kennel, little did she know that her life would soon change.
Overwhelmed With Fear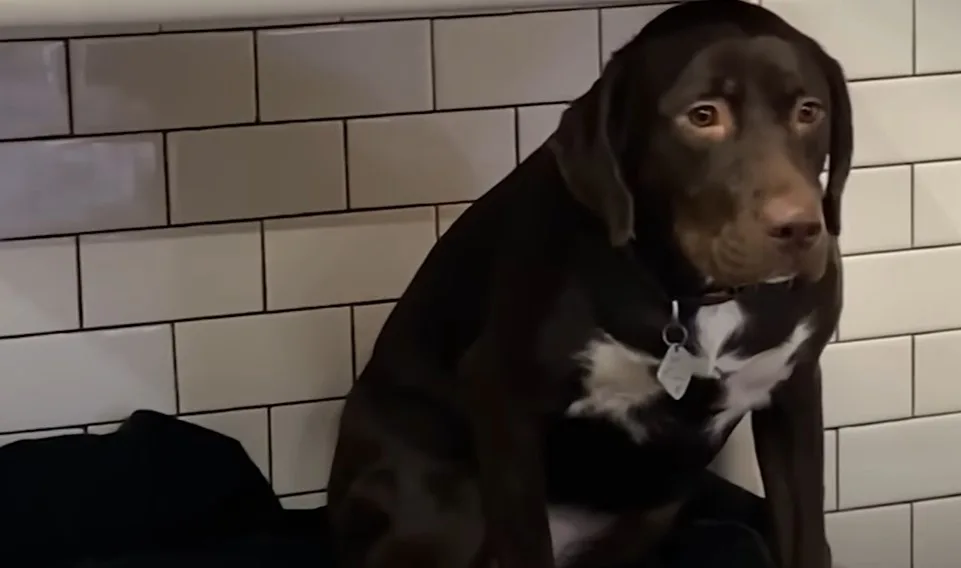 Lala was a resident at Family Dogs New Life Shelter, located in Portland, Oregon. She was scared of people, and avoided socializing with the staff. Although they did their best to take care of her and make her feel safe, the doggo felt sad.
The shelter staff contacted Lee Asher, a dog rescuer and the founder of The Asher House, a nonprofit animal sanctuary in Oregon. 
When he came to visit Lala, she was shivering with fear in her hiding place under a table. Asher was deeply moved.
"I've seen a lot of scared dogs, but there was something about this one that really touched my heart."
He started sitting on the floor with her, talking to her and trying to gain her trust. Gradually, he moved closer to her, and soon, the pup let him stroke her neck. Little by little, Lala became more relaxed.
"She would run up and smell me and then run away. She let me pet her a couple times," said Asher.
Asher began teaching her to walk on a leash. At first, she would get frightened and take the leash off, but eventually, she got used to it.
Lala Is Eager To Start A New Chapter In Life
She was ready to go to foster care at his sanctuary. Asher knew that she still had a lot of anxiety, but he was sure that his pack would help her heal.
Lala seemed eager to go with Asher. She jumped in the truck before it was even open. Asher kissed her and promised her that she would have a great time at the sanctuary.
The adorable pooch climbed into Asher's lap while he was driving and she put her head through the window. She was enjoying her freedom ride home.
"I knew this wasn't the safest thing in the world, but she was just dying to be next to me, and I couldn't move her."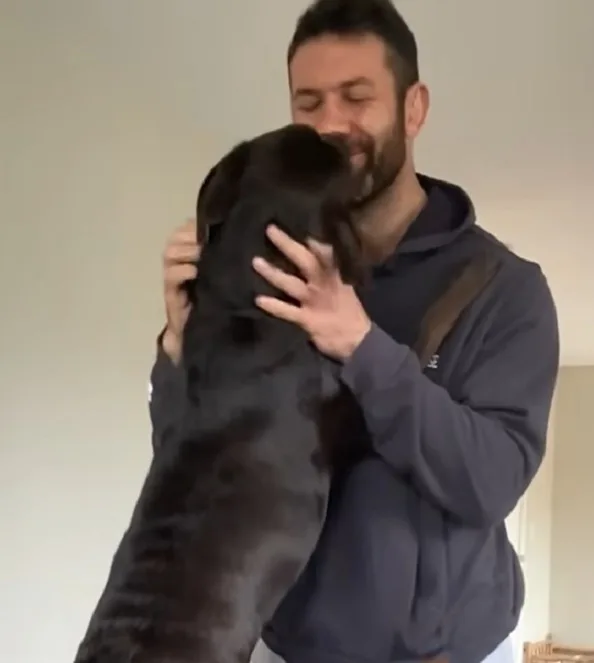 Once they arrived at The Asher House, Asher couldn't wait to introduce Lala to his pack. He wanted her to feel as calm and safe as possible.
First, he introduced her to his smaller dogs who sniffed her and welcomed her home. Later, she met the bigger dogs. All of them were excited to have her. They wagged their tails.
Asher wrapped his arms around Lala, wishing to make her feel safe and at home. Lala felt loved like never before and she covered her dad's face with sweet kisses.
Finding Her Place Under The Sun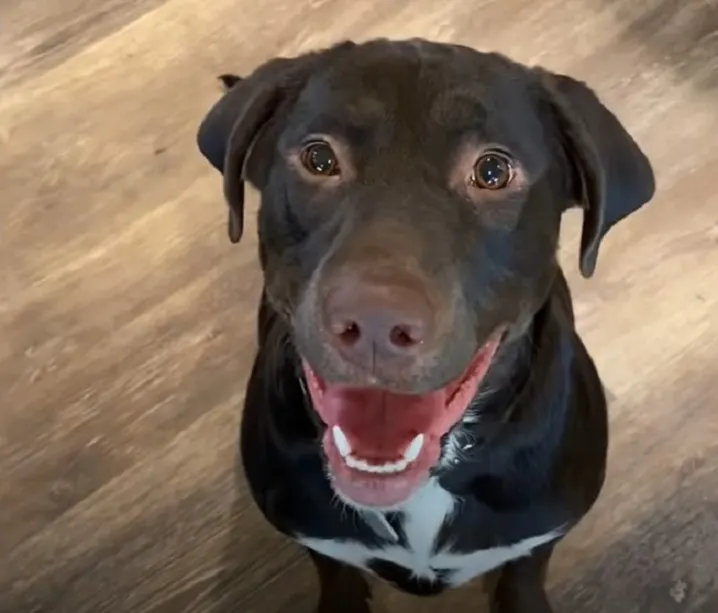 He was thrilled to see that she fit in perfectly into the pack. Lala became a confident doggo whose eyes sparkled with joy. She had a wide smile on her face.
Asher realized that this was the place where she belonged.
"She was so free… She was in her element. This was the place that she was born to be. Going across the trails and exploring, through the river. I don't think she's ever seen water before. I'll never forget it."
Thanks to Asher's love and compassion, Lala succeeded in putting her fears behind her and turning her face towards the sun.
The delightful pooch changed her name to Ella. She is living her best life. She enjoys hiking and swimming in the creek with the pack. Ella's forever home couldn't be more perfect than it already is!