After being forced to give up her childhood buddy, Chloe, Nicole Grimes, of Brownsville, Pennsylvania, spent years wondering about her long-lost buddy. She was just a little 14-year-old girl back then, but the love for her furry Pomeranian-Poodle mix never vanished.
Seven years later, Nicole got a family of her own, a husband and a beautiful little baby girl. One day, she was checking her Facebook feed, when all of a sudden, her old memories flashed before her eyes for a second…
Nicole And Chloe Spent 4 Amazing Years Together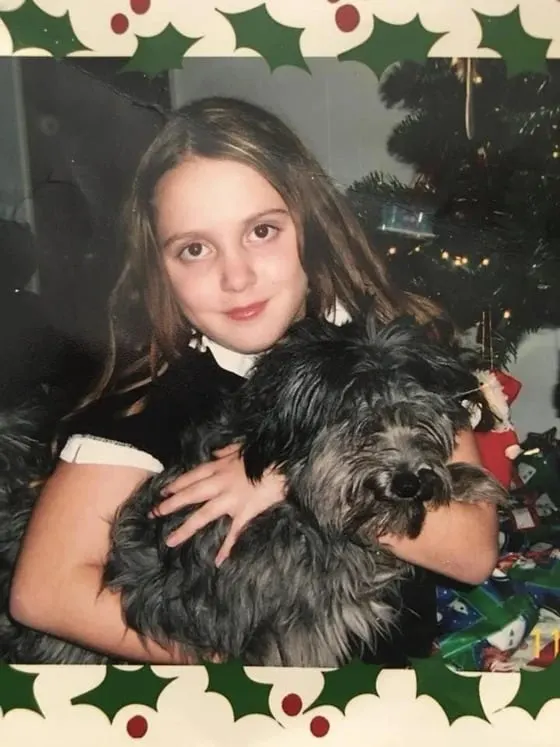 When she was just 10, Nicole got the most beautiful gift from her grandmother – a furrball named Chloe. She was a tiny Pom-Poodle mix, so fluffy and irresistible to Nicole.
As she was an only child, Nicole knew right off the bat that Chloe would become her baby sister she never had! Years went by and Nicole and Chloe formed a beautiful bond together.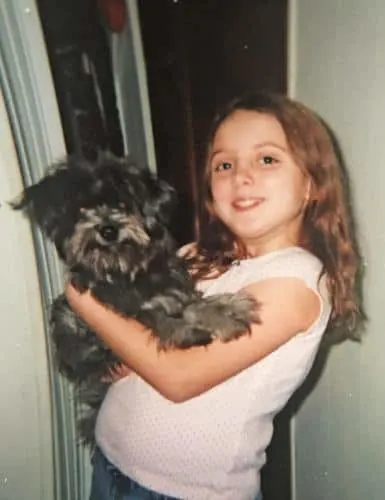 However, when she turned 14, her dad got a new home-based job that required a calm environment without any distractions – something that was very unfamiliar to loud and barky Chloe.
Despite all the love she was getting in the Grimes family, Chloe was unwillingly surrendered to the Washington Area Humane Society in Pennsylvania.
A Random Facebook Post Led Her To Her Long-Lost Dog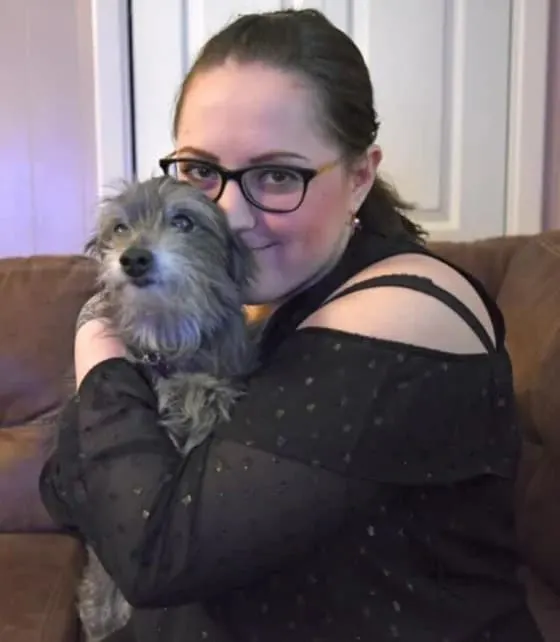 Seven years later, a friend of Nicole's posted about a senior dog that was up for adoption at a local shelter.
According to his description, the dog's name was Chloe and she was 11 years old… just how old Chloe would be today! And, on top of all that – this doggo looked very similar to her old buddy!
Without further thinking, Nicole decided to adopt this girl, as she reminded her of her old dog. The new Chloe was sweet right off the bat! She was so affectionate, loving, and playful despite her age.
Her Famous Lick Brought Old Memories To Life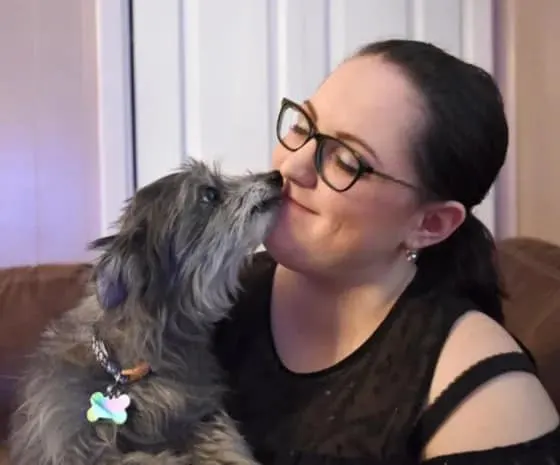 When she first brought Chloe to her home, this doggo girl started licking her the same way her old Chloe did! She had the exact same movements and her enthusiasm was totally matching her childhood puppy's one!
Even though the similarity was uncanny, no one believed Nicole when she said that her new dog is basically a replica of her long-lost Chloe! So, she decided to check for herself!
She went to the Clover Farm Veterinary Services, in Fredericktown, Pennsylvania, to have Chloe's microchip scanned and that's when it hit her!
Thanks to a nine-digit microchip number, Nicole confirmed that this was her old childhood dog all along! After all these years, she got her miracle out of the blue, reuniting with her long-lost dog!
"That was one of the most exciting memories of my life," says Nicole.
Reunited After Seven Years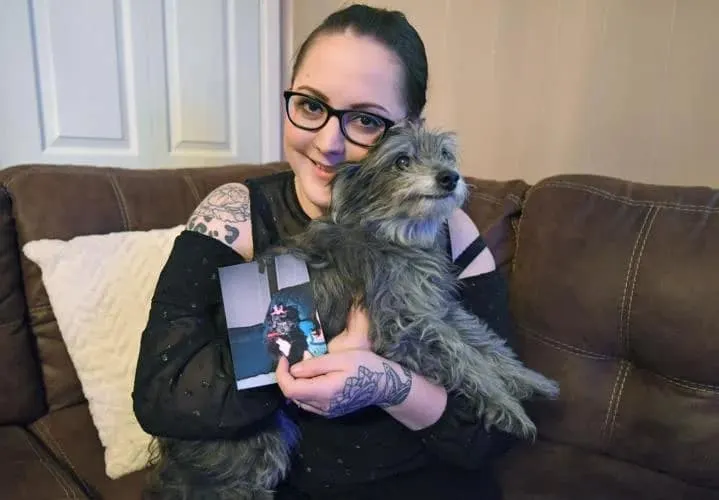 Finally, Nicole and Chloe are making up for their lost time in a new setting. This beautiful doggo girl is now surrounded with two more housemates – Nicole's husband and their baby girl!
Despite everything, Chloe seems so happy to finally be around Nicole, and even though they lost almost a decade, the bond between the two has never been stronger!