Left on the streets and lacking shelter and food, stray dogs face danger day after day. All they wish for is to find a loving family.
They are forced to live a life of uncertainty, and they turn to each other for love and support.
From the first day on the streets, stray sibling puppies, Lily and Atlas, fought together because they had nobody else to rely on.
This is their story. 
Always Together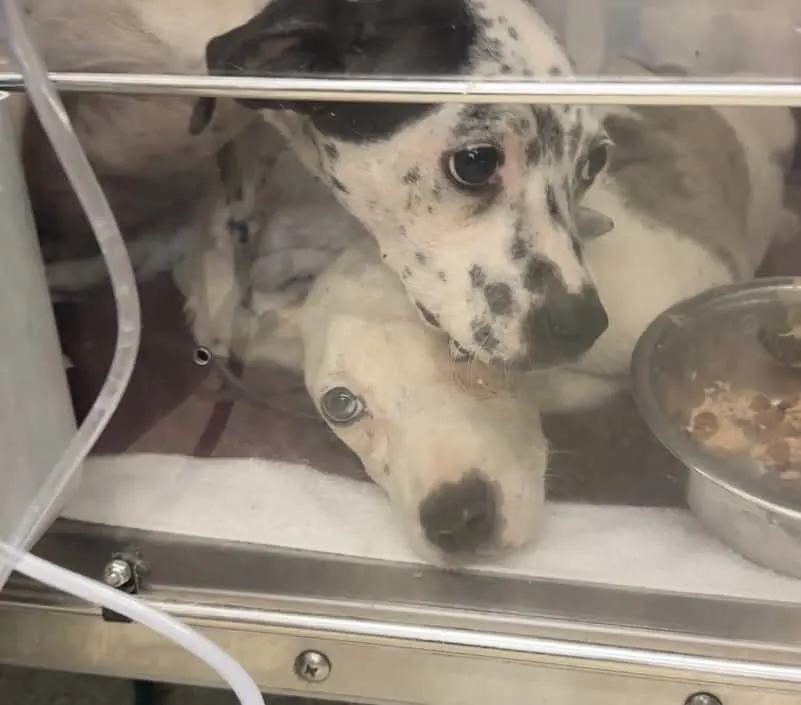 On July 6th, in 2023, Lily and Atlas were found on the streets of St. Louis, Missouri, and they were brought to Stray Rescue of St. Louis. They were in poor condition. Their thin bodies were infested with fleas.
The adorable siblings lived their whole life on the streets lacking food and shelter. They only had each other.
After they had a much-needed bath, they were put in the same kennel. The siblings clung to each other. They didn't have much strength left in their bodies. Their love was the force that helped them survive.
Atlas Fights For His Life
Siblings had a full checkup. Both were malnourished, and their ears were bitten away by fleas that sucked their blood, leaving Atlas severely anemic.
"But, when we look in his eyes, we can see for miles. There is so much depth, so much soul. His sister is very worried and knows something is wrong. Dogs, even babies, are incredibly intelligent," the shelter staff said in an Instagram post.
Atlas was taken to a clinic where he received a blood transfusion.
The next day, the shelter staff had some happy news to share. Atlas survived and he was already eating on his own. 
"We fell in love with him immediately and we were so worried we would lose him… these are the moments that reset and re-energize us!"
The next day, he returned to SLSR. He was excited to see the staff and he couldn't wait to reunite with his beloved sister.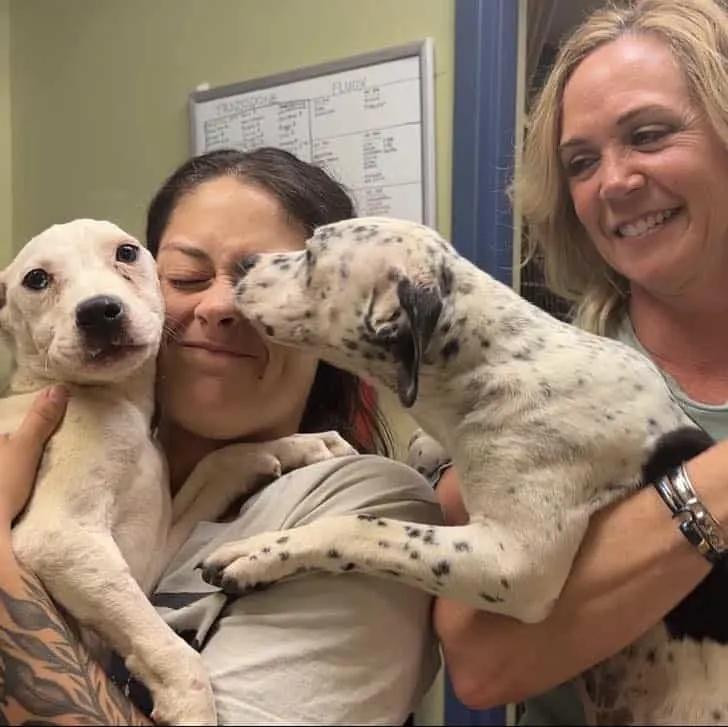 "Atlas is getting LOTS of kisses from Dr. Shulz, our amazing technician, Sarah, and our clinic intern, Clara! This is one special puppy. His sister was excited to see him, too. They started cuddling immediately!"
The staff held both siblings in their arms, and Lily kissed Atlas' caregivers on the nose. She was grateful to them for saving her brother's life.
Soon, Atlas and Lily regained their strength. They are now energetic and they wag their tails. The staff announced that the puppies were ready to go to foster care.
They're eager to start a new life and see what a loving home is like. We hope that a wonderful family adopts them together and that they live a life filled with the love and affection they lacked for so long.