Dogs… Their love and loyalty know no boundaries. We love our four-legged friends with all our heart, and we wish to make them happy.
All canines are equally deserving of having a wonderful family and a forever home.
My heart breaks every time I hear stories of innocent and faithful pups who were betrayed and abandoned by the people they considered family.
Our next story is about Fram – an adorable puppy who was abandoned, too. As he was slowly losing hope of ever seeing his owners again, little did he know that his life would soon change for the better.
Winning His Trust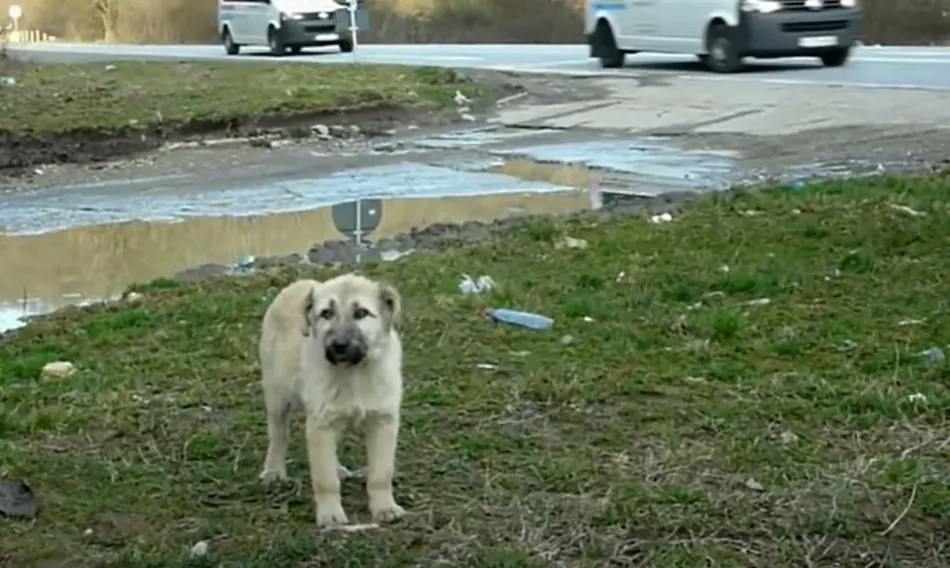 The volunteers of Howl Of A Dog, a non-profit organization, noticed an abandoned puppy who was walking near a busy road. The pup looked sad and confused. He was looking around, hoping to see his owners.
Worrying that the pooch could make a sudden move and run towards the road, the volunteers decided to wait and win him over. After an hour, the dog felt comfortable and let them come closer.
The volunteers' hearts melted when the adorable puppy, later named Fram, shook the hand of a volunteer who saved his life. It was Fram's way of thanking them for everything.
The rescue team was happy to have saved the puppy.
Fram Receives The Love And Care He Needs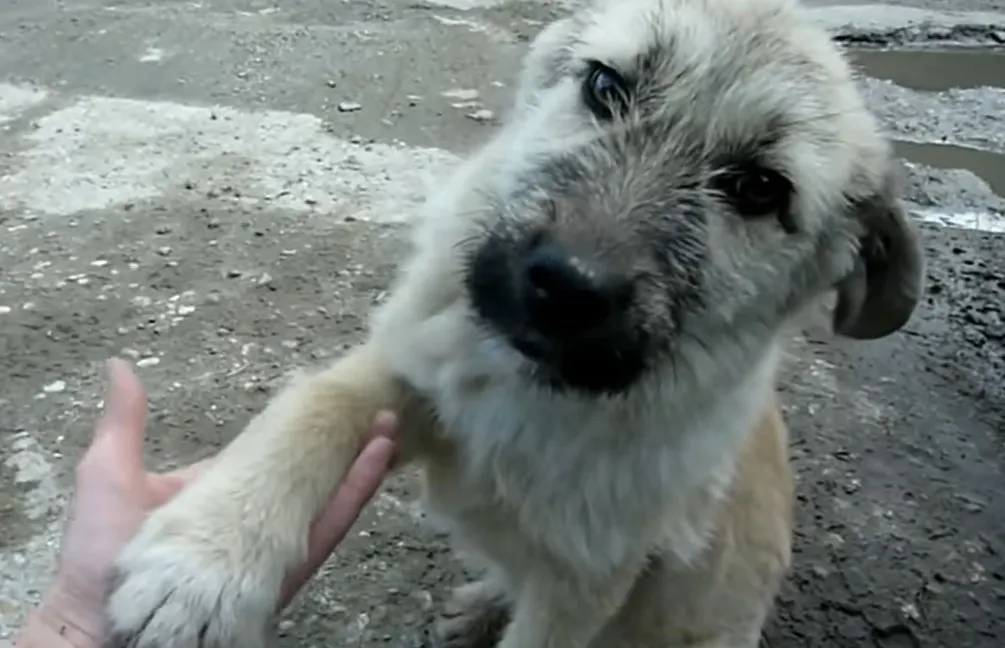 His heroes carried him to their car and noticed that the pup had many ticks and fleas on his body. They immediately took him to the vet for a complete medical checkup.
Fram was diagnosed with mange, and the vet prescribed the necessary medication and baths. Although the cute pooch didn't enjoy his bath, he felt better. His body wasn't itchy anymore, and he fell asleep right away. He had a comfy bed all to himself.
After he woke up, he smiled at seeing his caregiver by his side. He comfortably stretched his paws. The pup felt glad to soak up all the affection and care that he received.
Fram relished cuddling with his friends. He felt safe and loved.
As time passed, he gained weight and became a strong puppy. He loved hugging other dogs and wrestling with them.
A Family He Always Dreamed Of Having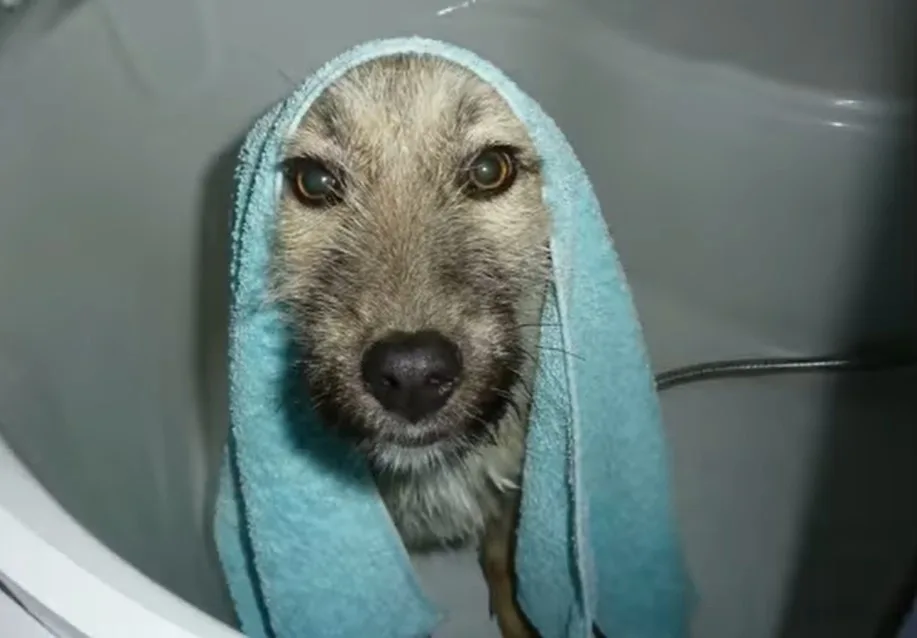 After Fram made a full recovery, the rescue staff knew that it was time to find him a loving home. They shared his story on their Facebook page, and shortly after that, Fram was adopted. His parents were smitten with the loving pup, and they couldn't wait to welcome him into his forever home.
Fram was excited to move in with his forever parents, Adam and Emma, along with his furry siblings. Fram's family gave him all their love and made him the happiest dog in the world.
He enjoys running around in a forest with his canine friends and siblings, and relaxing on a sofa.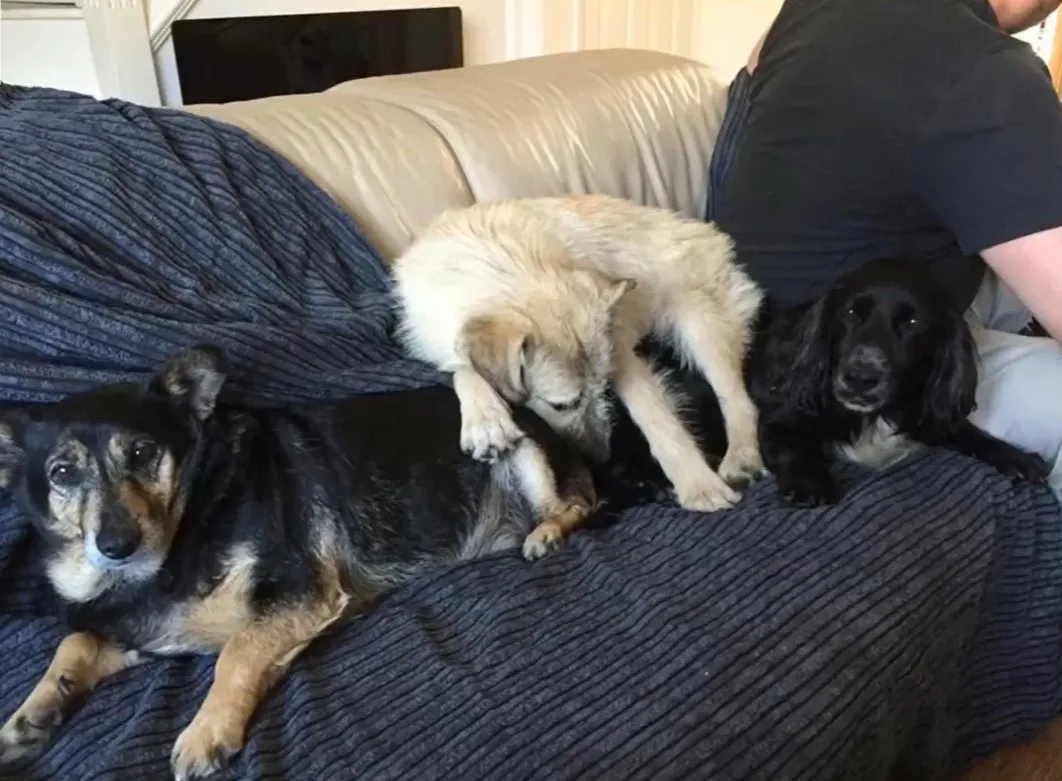 Knowing that Fram lives his best life makes me feel overjoyed. The delightful dog got the happy ending he always wished for.
There are a lot of strays who hope to make their wish come true. If you notice them on the streets, please reach out to the local shelters and rescues. Let's bring them to safety. They're counting on us.