Since the moment we welcome our canines to our home, we make a promise to love them and protect them. They become our family members and our faithful four-legged friends.
Sadly, there are heartless owners who break the promises that they gave to their furry friends. They dump their pups on the street without having any compassion for them. They don't even consider taking them to a shelter or a rescue.
All of a sudden, these canines are left homeless.
Hendrix was one of those pups who found himself living on the streets after his family decided to dump him. While he was trying to adapt to the uncertain life of a stray, kind-hearted people brought him to a shelter. 
Arriving At The Shelter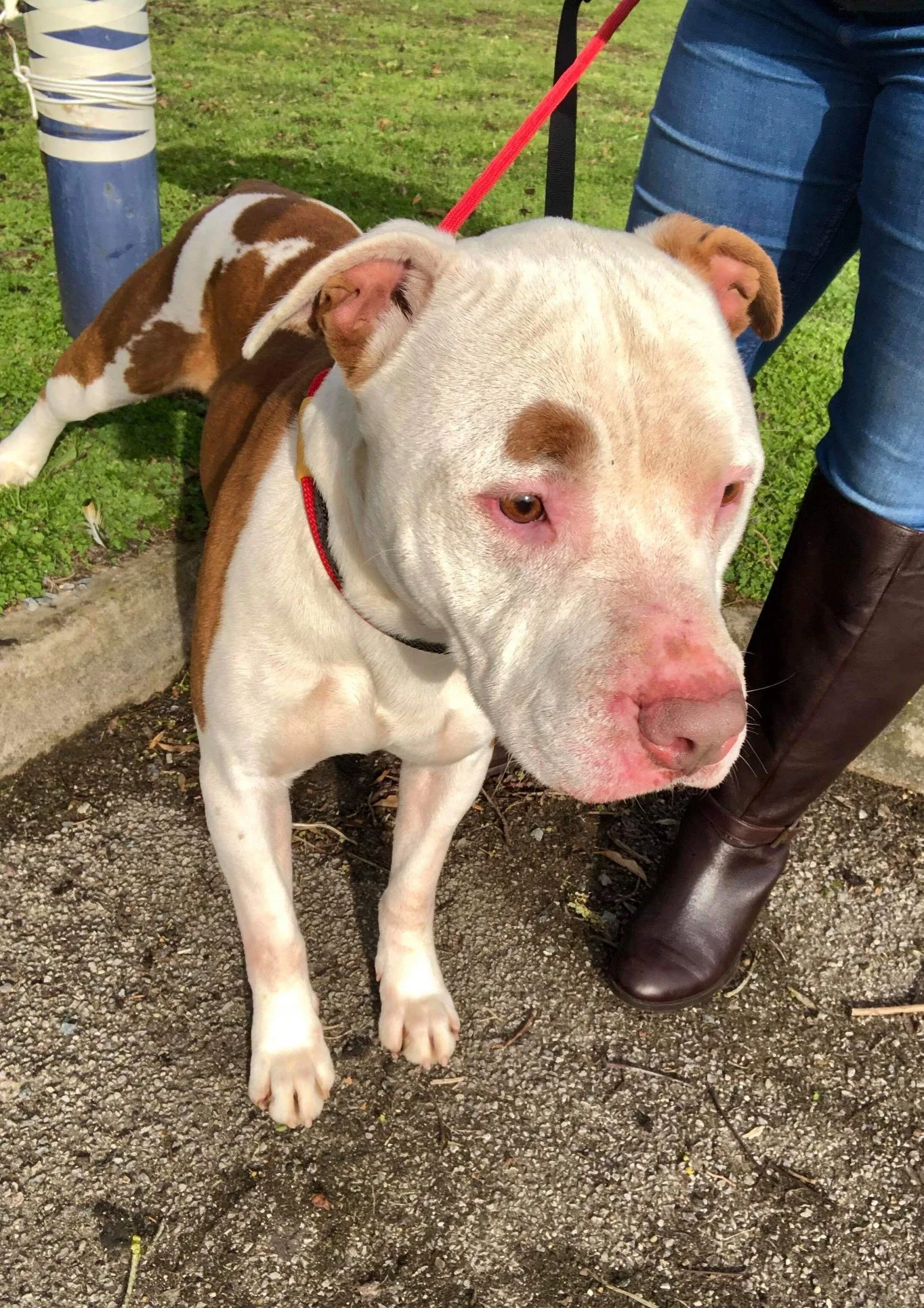 Having arrived at the shelter, Hendrix was scared and confused. Everything was new to him.
The shelter staff took care of the pooch, and after they scanned him, they found a microchip. The shelter staff members immediately called his owners, thinking that they would be thrilled to learn that their dog was found.
Everybody at the shelter was left surprised after the owners cold-heartedly said that they didn't want their pooch anymore.
Sadly, the adorable pup was scheduled to be put down.
As soon as the staff at Happy Staffie Rescue learned about Hendrix, they took him into their care. They posted his photo on the rescue's Facebook page in hopes of finding him a forever home.
Shortly after that, Hendrix's photo caught the attention of a woman named Kae, while she was scrolling on social media platforms.
"I came across Hendrix's picture on social media. He looked so lost and bewildered and I just knew he was gonna be mine," said Kae.
She hopped into her car and went on a two-and-a-half-hour journey to the rescue to meet him.
The Instant Bond With His New Mom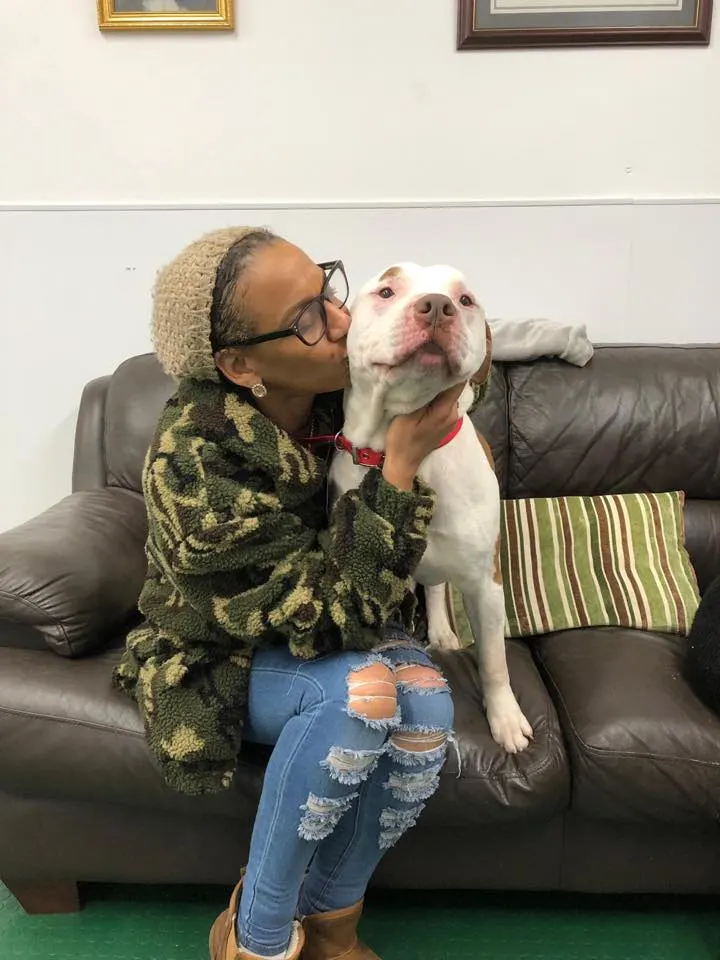 As soon as he was brought in to meet Kae, Hendrix ran to her arms and hugged her. He was very happy. His tail was wagging non-stop.
He felt an instant connection to her, and he couldn't contain his excitement.
Kae brought him to his forever home. Seeing how skinny Hendrix was, Kae was convinced that he had spent weeks wandering the streets.
He was timid and unsure of everything. Kae realized that he would need some time to overcome his fears and let go of his difficult past. She knew that her love would help him thrive. 
Hendrix didn't want to sleep in his crate. Wishing to be close to his mom, he went to her room and fell asleep in her bed. His mom's embrace was his safe place. Ever since then, he has continued sleeping with her.
Hendrix Discovers Happiness
Kae and her family showered him with love, and soon, Hendrix's fears dissipated and he turned into a happy and cuddly doggo.
"He puts his paws on me and this is how we are most of the day if I'm not working. He's a cuddle monster minus the monster."
Hendrix was a great emotional support to his beloved mom. The loving pup always knew when she needed some extra cuddles.
"He gets me more than some people do. He knows when I'm even a little bit off and he'll come and put his head on my knee…"
Kae was in awe of Hendrix because he loved people despite his difficult past. He had so much love to give. The doggo has a special bond with Kae's granddaughter, and they love each other very much.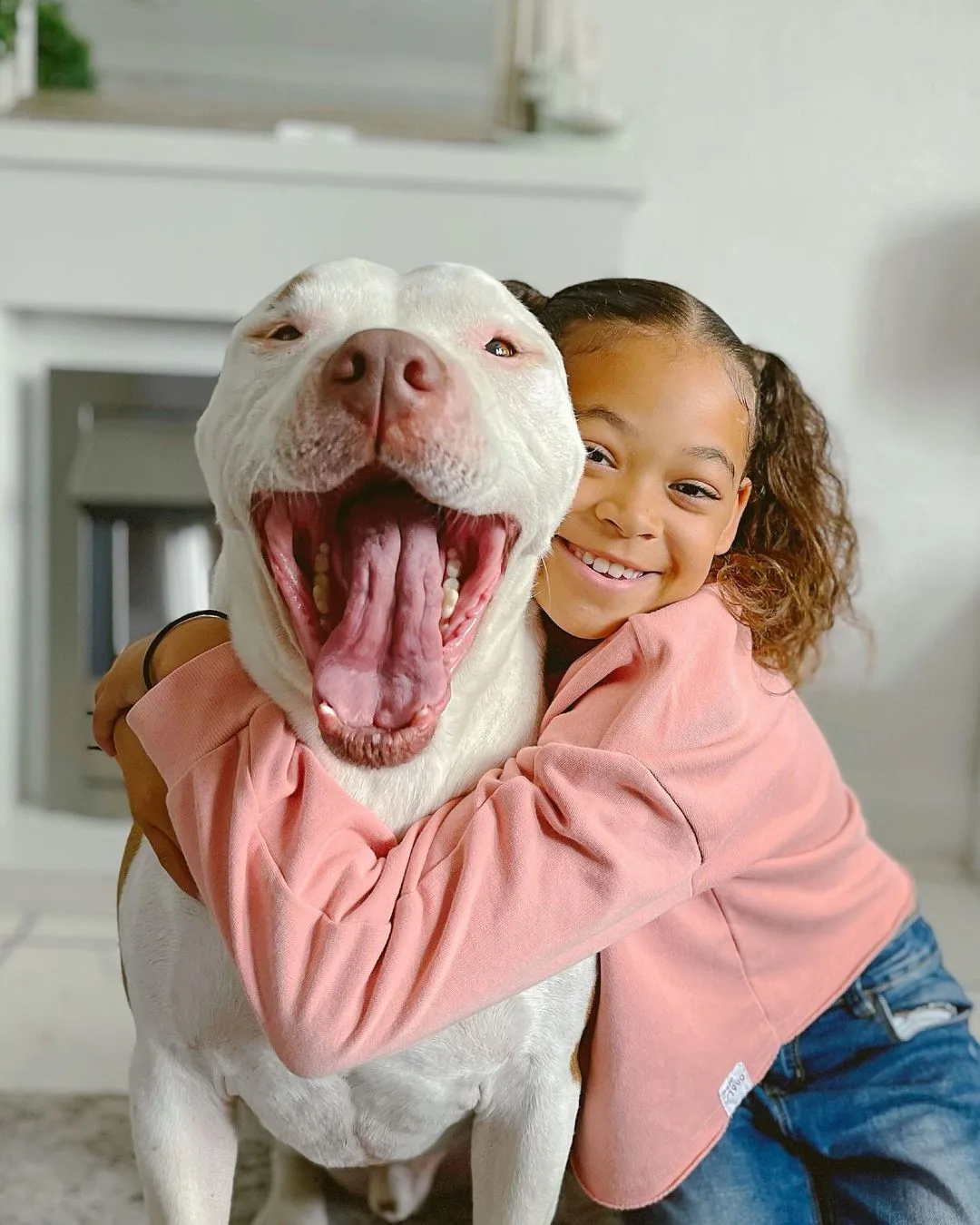 Kae adores Hendrix. For her, he is the perfect dog. She can't believe that somebody could abandon such a beautiful and affectionate pup. Kae is sure that she and Hendrix are destined to be together.
Hendrix has a doggy sister named Nala. The two canines bonded quickly and they became best friends.
Hendrix likes to share their adventures on his Instagram account. He loves trying out costumes with Kae's granddaughter and hanging out with Nala.
It's delightful to know that Hendrix turned his life around and that he found the perfect forever home filled with love and happiness. I wish all stray animals would find such an amazing home.