Dogs are deserving of our infinite love and affection. As their owners, we shower them with love, and watch them grow into wonderful and confident pups.
It saddens me to know that many canines are denied the opportunity to feel loved and protected. Their cruel owners mistreat them, and the innocent dogs end up feeling frightened and skittish.
Piper, a seven-month-old doggo, felt terrified, too, after she was dumped on a local property. Luckily, Animal Control found her and brought her to Partners 4 Pets, an animal rescue located in Madison County, Illinois.
Piper Refuses To Interact With Humans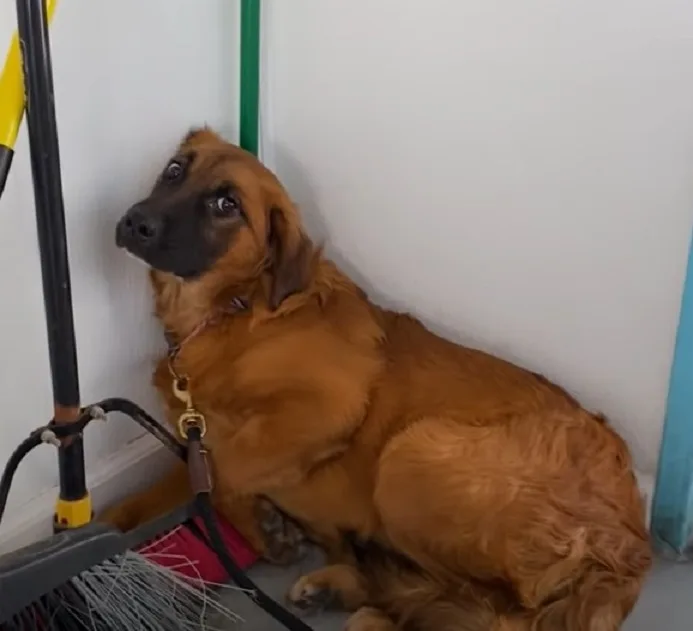 Although the staff didn't know anything about Piper's previous owners, they could tell that her experience with humans was an extremely bad one.
As soon as she arrived at the rescue, Piper went into a corner, refusing to socialize with the staff.
Mady, the rescue's former adoption and enrichment specialist, tried to convince her to come to her, but the pup kept cowering with a scared expression on her face.
Realizing that the shelter environment was too overwhelming for Piper, Mady posted a plea on their foster page, along with a photo of skittish Piper, saying that the pooch needed a foster home.
Angela, one of the rescue's fosters, commented on the post, promising that she would come to pick her up the next day.
When Angela met Piper for the first time, her heart sank when she saw how terrified the pup was. She was lying on the floor with her tail tucked. Her eyes were filled with fear.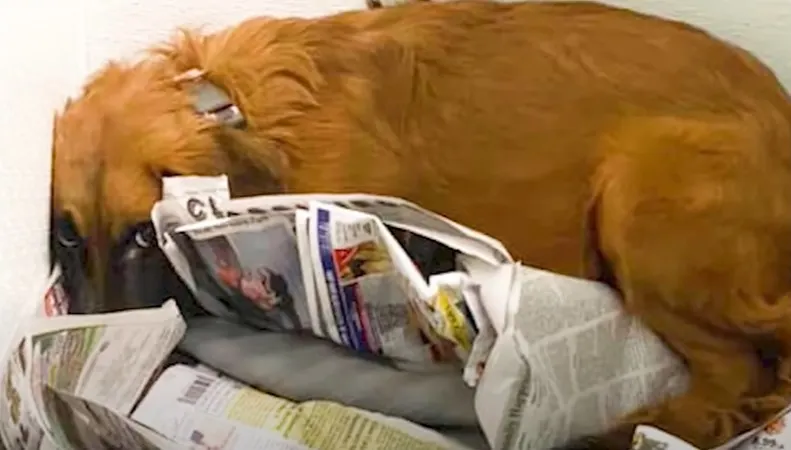 After one of the shelter workers got her out of the kennel, he put her on the ground. They all hoped that she would walk out of the shelter on her own.
The doggo walked hesitantly until she reached the front door.
Being overwhelmed with fear, Piper refused to leave the shelter and she backed herself into the corner. Angela stroked her head gently, trying to reassure her that she was safe.
The scared pooch needed a lot of coaxing to finally agree to go with her foster mom.
"I just said to her, "You're gonna find out that I'm not your enemy here and that I'm going to be one of your best friends."
Piper's Transformation Into An Affectionate Pup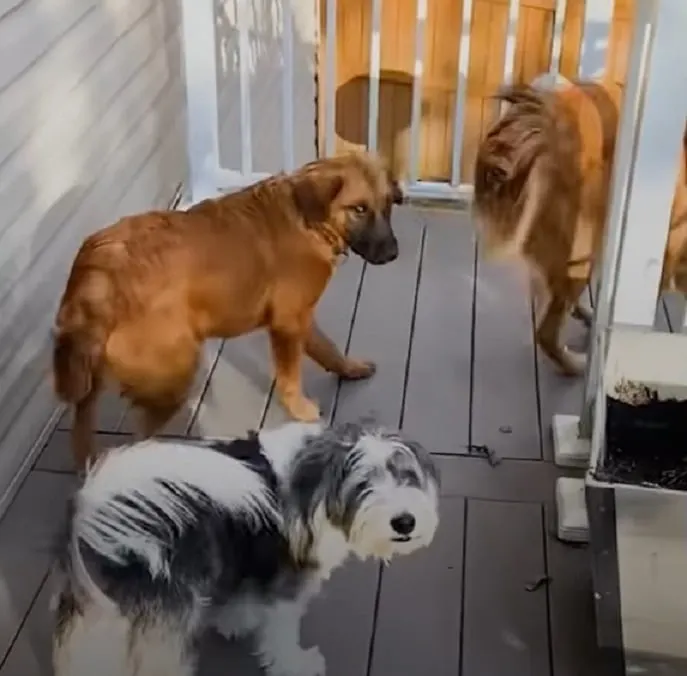 After they came home, Piper rushed to the bathroom to hide again. Angela and her wife, Courtney, let their other foster dogs come in, and that's when Piper agreed to leave her hiding place.
As soon as she saw her foster siblings, Piper joined them and played with them in the back yard. Her foster moms were amazed to see her become a totally different dog.
"She would actually stand up and wag her tail… She was just a completely different dog. It took literally an hour after her being here for her to just start her transformation," Angela said.
Piper enjoyed running with her siblings. However, when her foster moms approached her, she would take a step back. She was still afraid of humans.
Courtney started hand-feeding her, and gradually, she gained the doggo's trust.
Piper began showing her true personality, and her foster parents realized what kind of loving pooch she really was.
A Loving Home She Deserved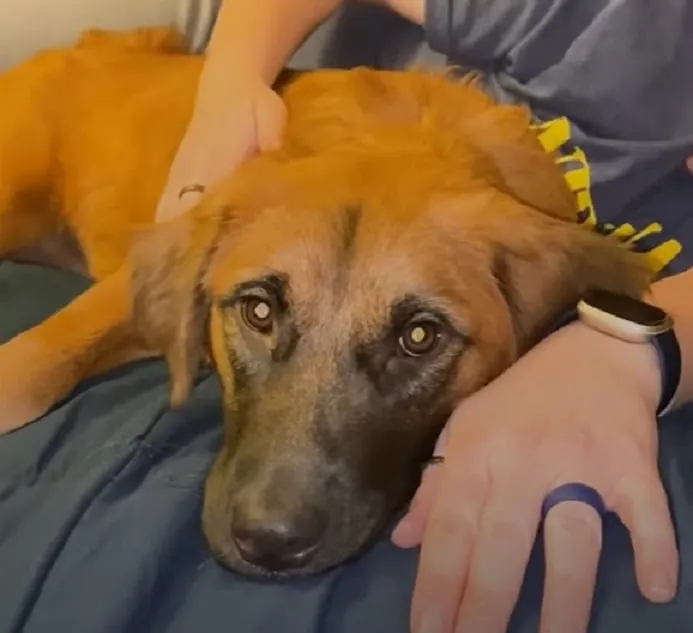 Having discovered the true meaning of love and freedom, Piper blossomed into a cuddly and confident pup. She was no longer fearful and distrustful.
"She came up on the couch, and all of a sudden bellied up and showed me the belly, and I'm like, 'Oh, that really means she trusts me,'" said Courtney.
Piper loved her foster parents deeply, and she used every opportunity to snuggle with them and to shower them with kisses.
"We absolutely love her. We are learning from her just like she's learning from us," said Angela.
They both fell head over heels in love with her, and they decided to make her a permanent member of their family.
Piper feels safe and immensely loved. She enjoys her forever home in Illinois, and we couldn't be happier for her.