So happy for this beautiful Husky
This is just So Prefect. People need to stop looking at physical beauty. Not everyone including animals is blessed with it. But they may be the most beautiful thing deep down inside.
A funny-faced Husky named Harvey — who some people called ugly — was adopted last month by a Washington family who drove 2,600 miles roundtrip over six days to pick him up.
When he arrived "thin and dirty" and with a "facial deformity" at the San Diego Department of Animal Services shelter in Carlsbad, California, last September, Harvey was named after the DC Comics character Harvey Dent or 'Two Face' – one of Batman's arch nemeses.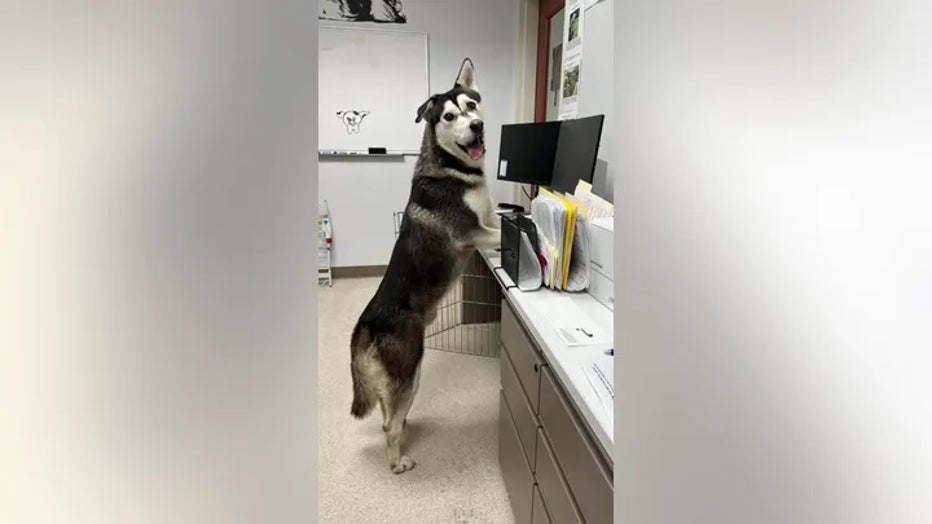 Joy Ollinger, 44, a lieutenant with the San Diego Department of Animal Services, told Fox News Digital: He has a crooked smile, Our vets examined him and they think his facial deformity is possibly from being bitten when he was a very young puppy. He doesn't know any different and it doesn't bother him.
The shelter houses about 110 dogs at a time, Ollinger said.
Ollinger began bringing Harvey, who she estimated to be almost two years old, into her office to get to know him better.
Ollinger said: He's very sweet and he's quiet and he's smart, He seeks attention and he would lay by my feet. He was always very interested in everything I was doing. When I was typing, he would get his front paw up and look at the keyboard.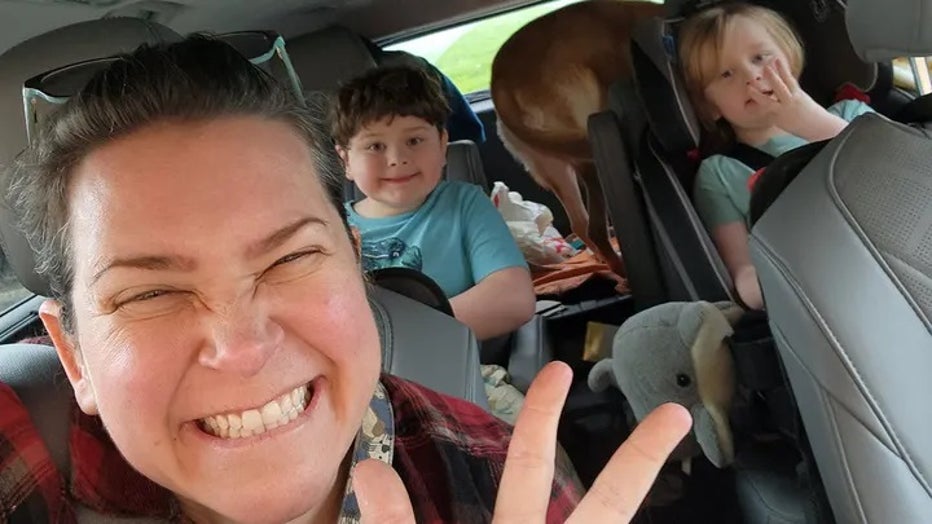 Ollinger created a Fk post describing Harvey's personality and why someone should give him a chance: "Harvey is a quiet and mellow husky who gets along with other dogs and loves treats
Harvey has a facial deformity that doesn't bother him but gives him a crooked smile. I think it makes him even more endearing."
Sherry Lankston, 41, of Woodinville, Washington, was immediately smitten — and responded to the post from more than 1,000 miles away.
The first time I saw Harvey's goofy smile, I was like, 'Oh my gosh, that's the cutest dog ever," Lankston told Fox News Digital.
I joked with my husband that I had found our second dog. We'd been talking about getting a second dog for a while. River, our first dog, loves other dogs and needs a friend. So we're talking about it, but nothing ever really clicked.
After more consideration, Lankston said she knew Harvey was the one.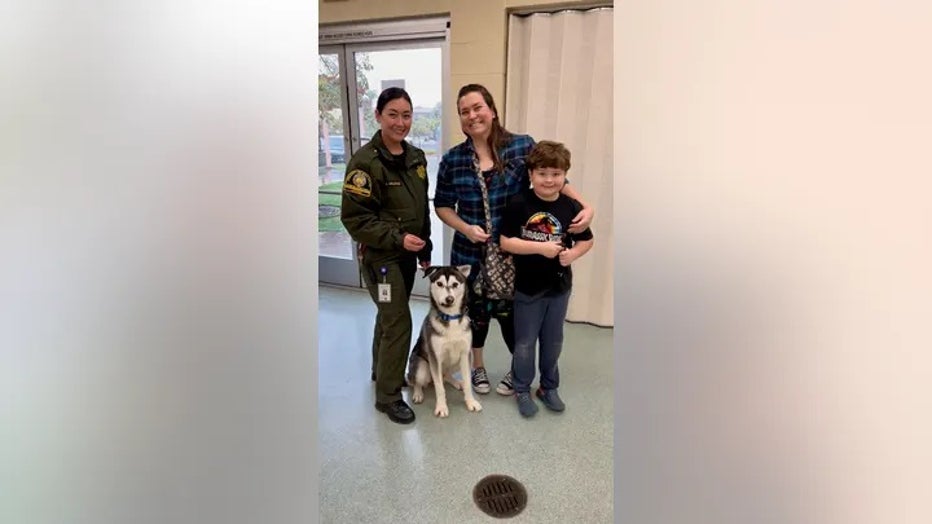 Within three days, Lankston had packed up her kids – Harrison, 7, and Fionnlagh, 4, – and headed to Carlsbad. The drive there took more than 20 hours.
Ollinger said: When the Lankstons were first introduced to Harvey, it was love at first sight.
Then Sherry's husband, Robert, flew down the following day to meet Harvey — and suddenly Harvey had met the whole family.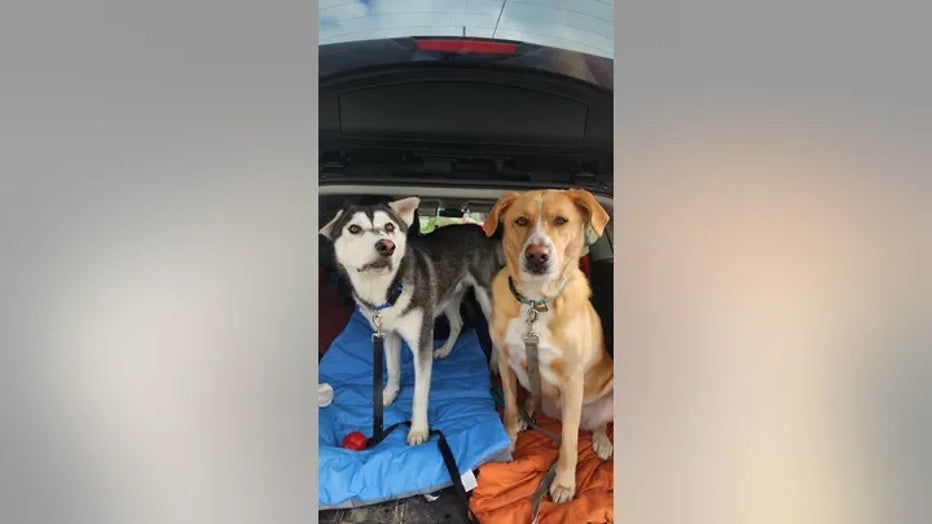 The next morning, the Lankstons picked up Harvey and began the long road trip home. Ollinger said watching Harvey drive away was bittersweet.
Now, Harvey is gradually meeting the other members of the Lankston family: four cats named Angel, Nimitz, Mak and Momo and a snail named Gary who will be released when spring arrives in Washington.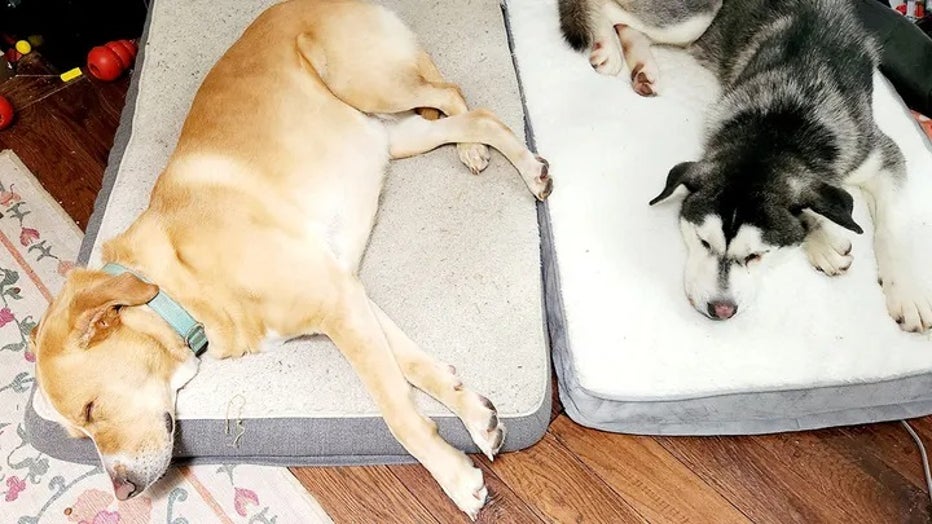 Ollinger said she hopes Harvey's story will encourage people not to judge a dog by its flaws.
It's easy to fall in love with the cutest puppy or the cutest kitten, but they all need homes, so just give them all a shot.
Forever loved and beloved and in a FUREVER forever home!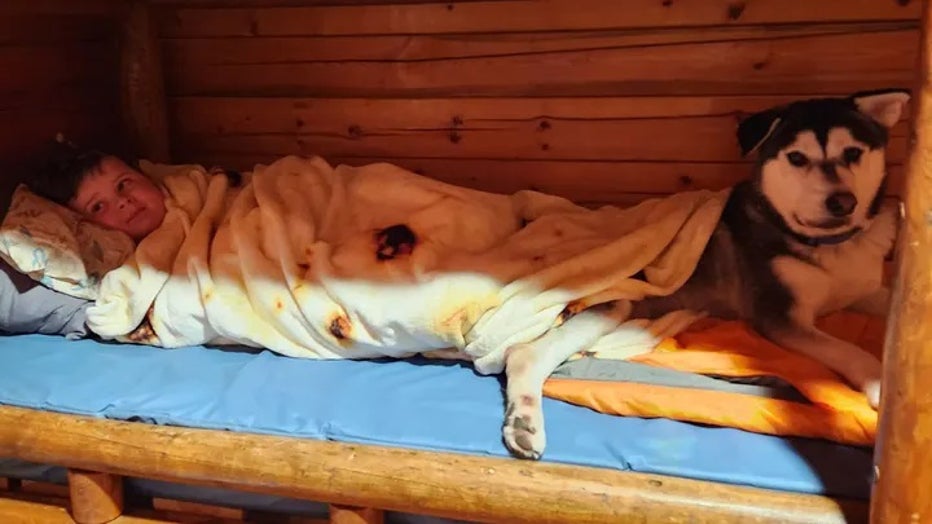 God bless this family for seeing beyond. Pray the all have a long and enjoyable life together.
Please SHARE to pass on this story to a friend or family member!