There are some amazing stories that restore our faith in humanity, and the one about Tofu, a tiny dog lost at sea, is definitely one of them!
This little doggo girl was recently reported running loose in a Long Beach parking lot, but when a group of kind passersby tried to help her, she ran away towards the ocean in fear.
The situation got worse when Tofu decided to swim out into the ocean until she was too far away to be saved. On-duty lifeguards who received the call about the poor dog immediately rushed into action, making Tofu's rescue one of the most memorable in 2023!
Spotted In The Ocean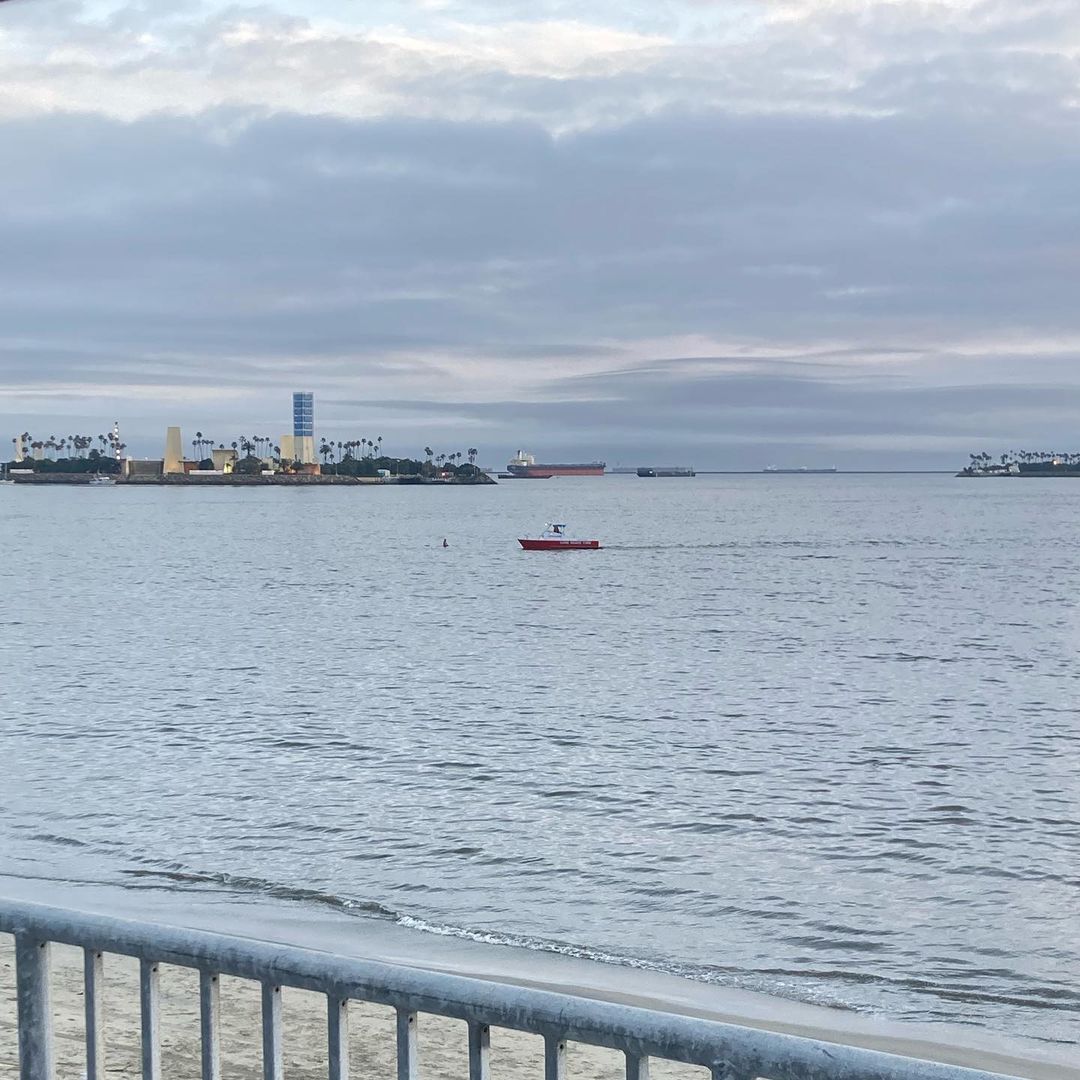 Long Beach Lifeguards responded to the call promptly, but Tofu was already too deep in the open ocean to be seen. It was near 6 PM when the team was notified, and the sunset made things so much more difficult.
"Tonight around 5:45pm, a group of good samaritans attempted to capture a lost dog in the Junipero parking lot, but the frightened pup ran into the water and began swimming out to sea," the LBL team wrote on social media.
When the lifeguards spotted this Californian pooch with their binoculars, she was already struggling against the icy waves. She was desperately trying to keep her head above the water, but it was evident that Tofu was exhausted.
"We see little Tofu's head maybe two to three hundred yards out and still swimming out to sea," says officer McColl.
Heroic Rescue Mission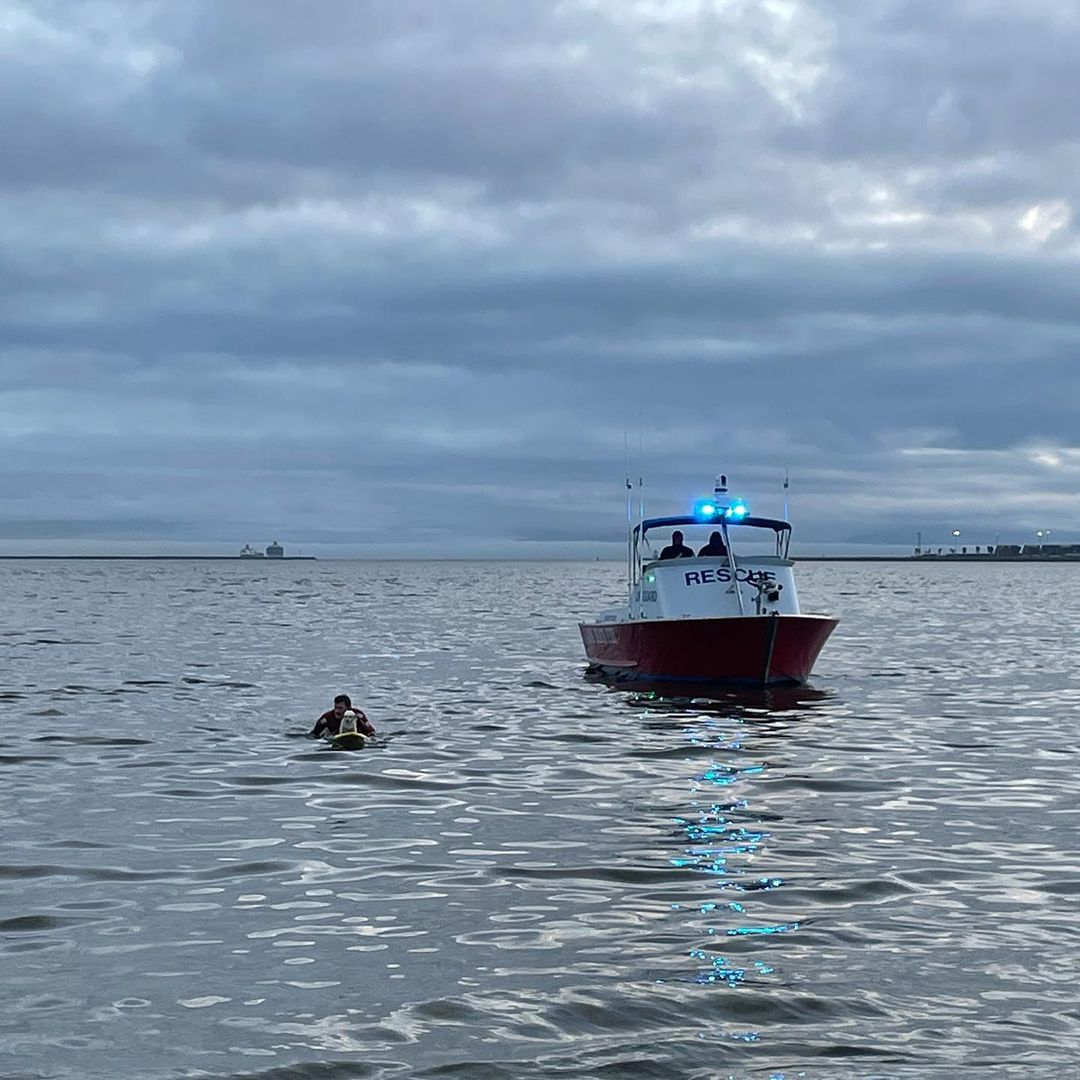 Officer Chase McColl was the man of the hour! He took his rescue board, jumped into the ocean, and swam towards Tofu in minutes! When he got near her, this scared doggo girl swam right towards him, happy to see a hooman near.
She was still in shock, but McColl made sure to calm her down before getting her out of the water.
"I hustled over and she came right to me, and just grabbed her, put her on the rescue board and held her for a second to hopefully help her to calm down," says Tofu's giant-hearted rescuer.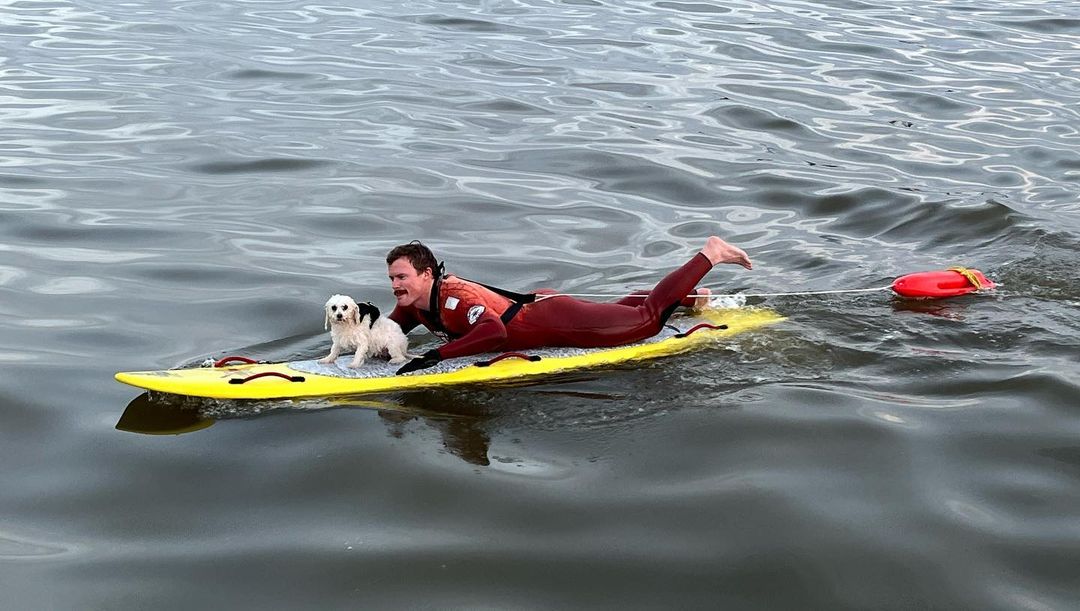 Eventually, the two successfully paddled back to the shore. Even though she was safe, Tofu was still scared of her environment, but as soon as she got dried, she warmed up and started to run around happily!
The giant-hearted officers contacted Animal Services to help them find out if the dog had an owner, and just a couple of days later – he showed up!
Reunited With Her Owner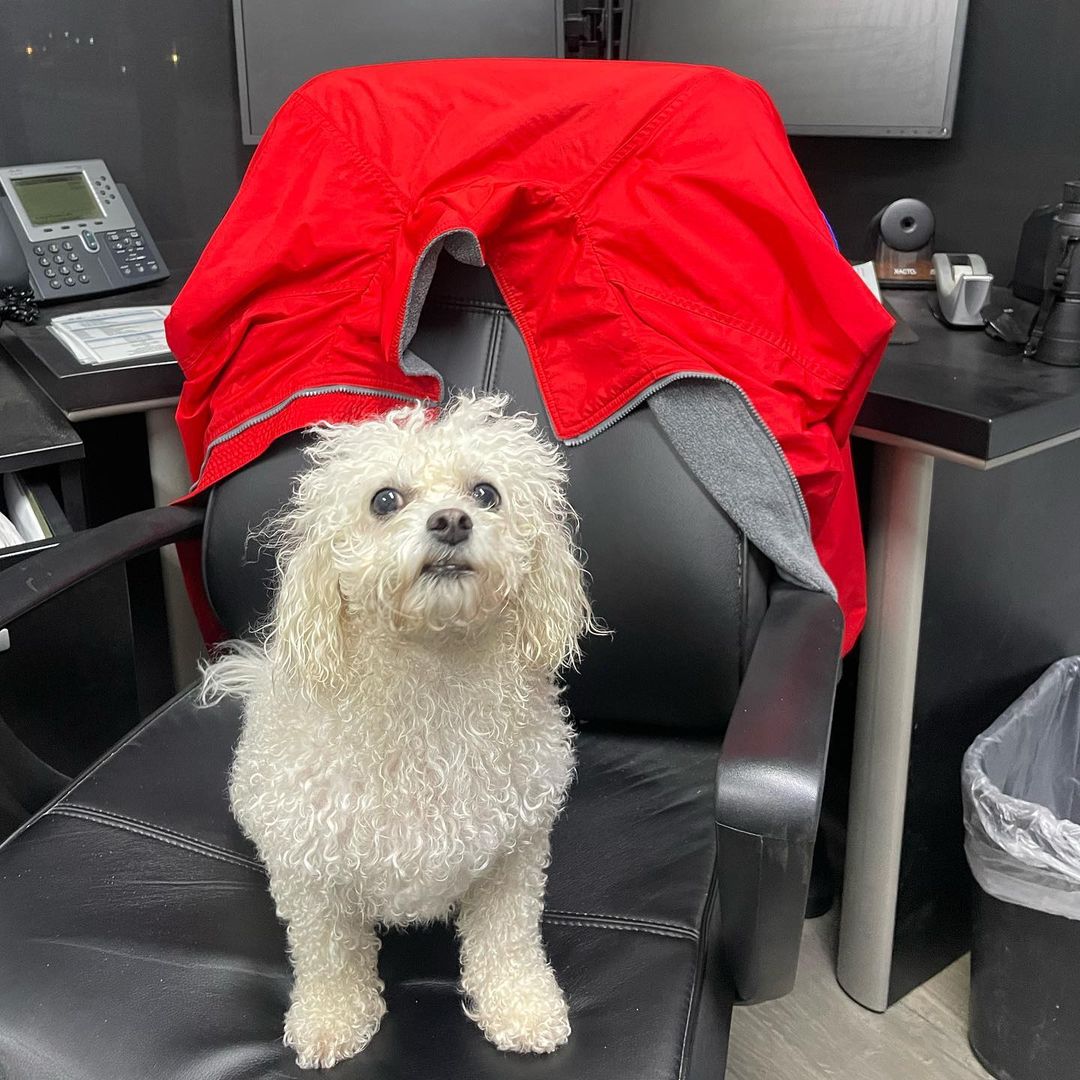 Tofu and her owner, Jason, had the warmest reunion after her little "sea incident." She immediately rushed into his arms when she saw him at the station, greeting his owner with so much enthusiasm!
Jason reported his dog missing, but never, ever in his wildest dreams could he have imagined that she would end up fighting for her life in the ocean.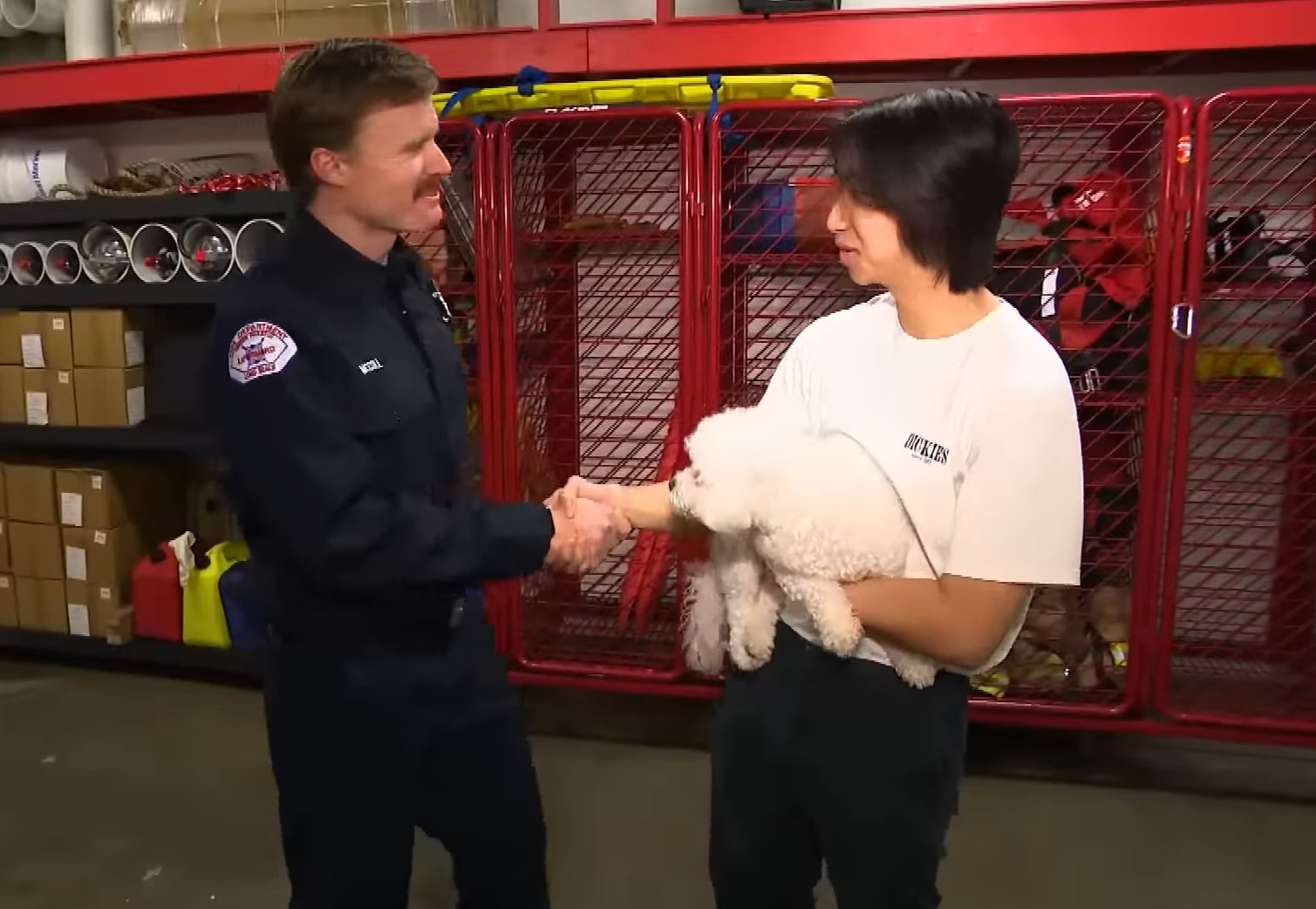 He was so grateful that his little girl was saved timely! He met his hero, officer McColl, who shared the whole rescue story with him.
Jason was stunned by the fact that Tofu swam right into the sea because she generally hates water and baths.
He just couldn't believe that she decided to jump into the water despite the fact that she was evidently scared. Apparently, Tofu was in great shock once she realized that she was all alone, far away from her family.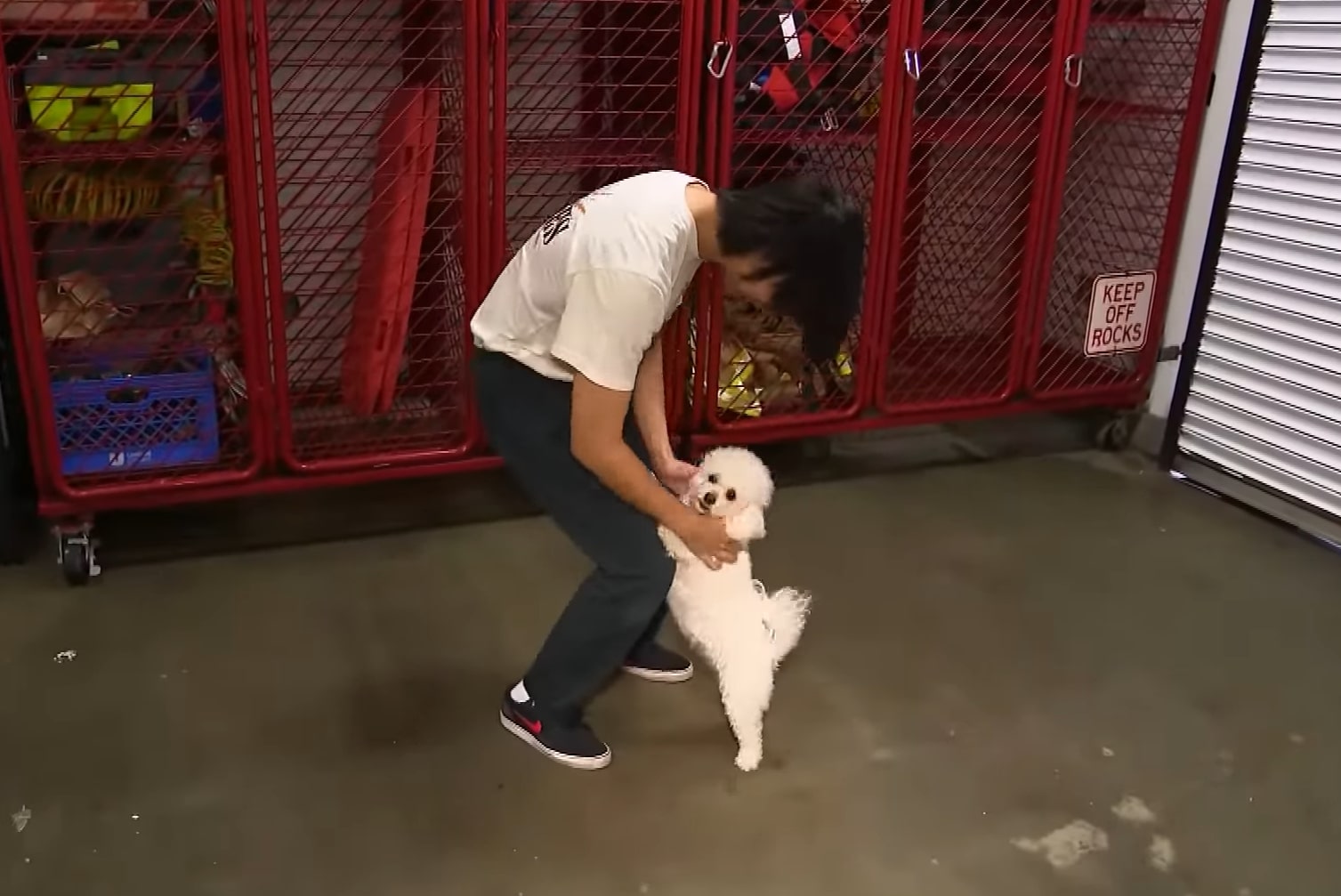 Even though her little adventure at the ocean was risky, everything went well, thanks to the kind team of rescuers who didn't think twice about saving this tiny dog's life.
We truly hope that Tofu and her owner will have many memorable moments in the future together. And, from now on, we hope Tofu stays far away from the sea!