Saving and making an abandoned animal happy again is truly one of the most beautiful feelings if you have a big heart.
There is nothing bigger for a dog than when you heal the wound inflicted on his heart by another human.
Unfortunately, no matter how hard someone tries, some dogs are so broken that they don't even want to get out in the light of the day.
In such situations, only those with the most love and persistence will succeed.
A Surprise Inside A Sewer Drain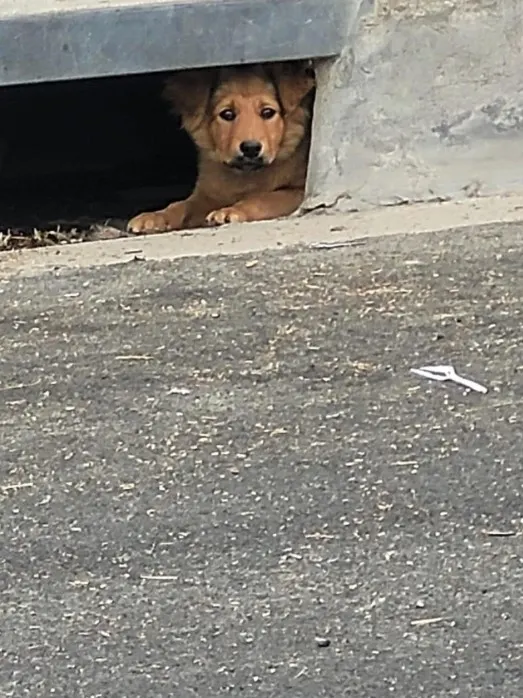 The Los Angeles area has been known for many organizations and shelters that help dogs and other animals that have been abused or abandoned.
However, there are still many cases of those poor pups that have been left alone, out on the streets and other places like abandoned houses, holes, and suburbs.
This was exactly the case with one puppy, a 6-month-old retriever mix, that hid unnoticed below a residential neighborhood for weeks before anyone noticed her.
She found her safe place inside a sewer drain. Although she often poked her head out, passers-by either didn't notice her or just passed by her because she was in the sewer.
It was like that until one day, a Good Samaritan noticed her. She immediately took a photo and posted it on Facebook. Then, something incredible happened. People started flocking to that place to see the dog.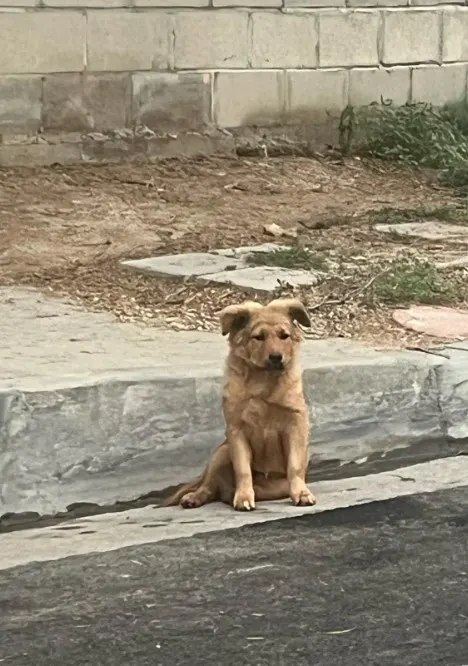 Unfortunately, this only made things worse for this dog as he became even more terrified. As soon as somebody would come close to her, she would run back into the hole. She was far back there… at least 18 feet.
Such a case definitely required the intervention of professional and experienced persons. That's why Suzette Hall, the founder of Logan's Legacy, and her team came to the crime scene.
The rescue mission could finally begin.
Unexpectedly Tricky Rescue
Burrowed in the back of the sewer drain, which Hall dubbed the "hole," the puppy evaded her rescuers. She was far out of their reach, and even with long sticks and poles, they couldn't lure her out.
Hall realized that the many people who gathered there only made the whole situation more difficult. Because of this, she politely asked them to leave so that they could bring this to an end as easily as possible. After they left, she hatched a plan.
"We knew we had to get her hole covered," Hall said. "That was the only way we'd have a chance to get her."
They waited for 2 full days and one whole night for Cora, as they later called her, to come out of the hole.
When she finally got so hungry she couldn't take it anymore, she peeked out of the sewer drain. At that moment, the members of the crew, Rosario and Rebecca, covered the hole instantly.
When Cora couldn't get back into the hole, she ran under a car across the street. The team used baby gates to block the bottom of the car, then Hall slipped a snare leash over her head.
"When they yelled out, 'Suzette, you got her,' I literally couldn't hold back the tears," Hall said. "We all stood there and sobbed."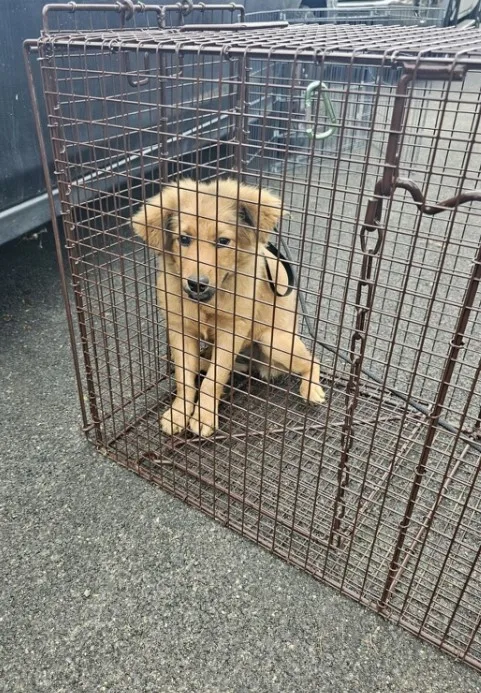 They all felt sorry for the dog because it was obvious that she had a hard time getting out of the hole after 2 weeks. This was because the hole represented to the dog a place where she felt safe… something like a comfort zone.
However, they had to make that sacrifice in order to help her and give her a chance for a new life.
The Beginning Of A New Life
After they were sure that Cora could not escape, they immediately took her to the one hospital near Los Angeles, Camino Pet Hospital.
She received a clean bill of health shortly after her arrival and a much-needed bath. After that, Cora was ready for foster care.
Cora still doesn't have her forever home, but this little girl will soon be meeting her temporary home.
However, considering how sweet, lovely, and cheerful she is, we do not have the slightest doubt that she will be heading to her happily ever after very soon.