One of the more controversial topics concerning dogs is what to do if your dog has a certain disability.
For some reason, one of the more popular options is to euthanize the animal, as if it is the only option in the world.
That sweet puppy likely wants to live and find someone who will love and take care of him, yet he might not get that chance because of his health problems.
It's a tragic thing, and in this story, we will talk about a dog who was almost put down because she had a disability.
A Very Kind Veterinarian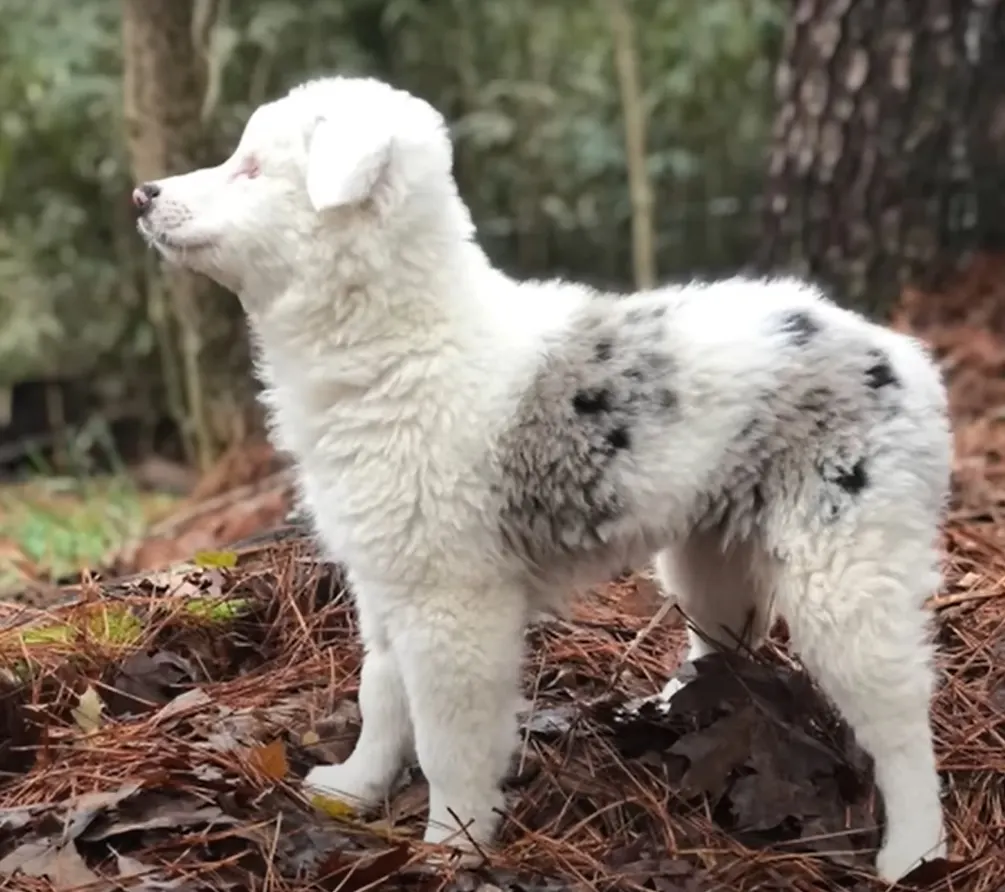 When Aster's first parents found out that she was blind and deaf, they took her to a clinic in Alabama so she could be euthanized.
The veterinarian refused to do that because he realized that she was a mostly healthy dog who could live a long and good life.
After taking her in, the vet decided to contact any available rescue organization so she and her sister could have a chance at adoption.
Luckily, for her, she almost immediately found her new owner, Krysten. She was over the moon when Aster came into her house in Alabama.
She did her best to welcome her in and make her feel at home. It's safe to say that Aster really didn't have trouble adapting to her new life.
A New Companion For Aster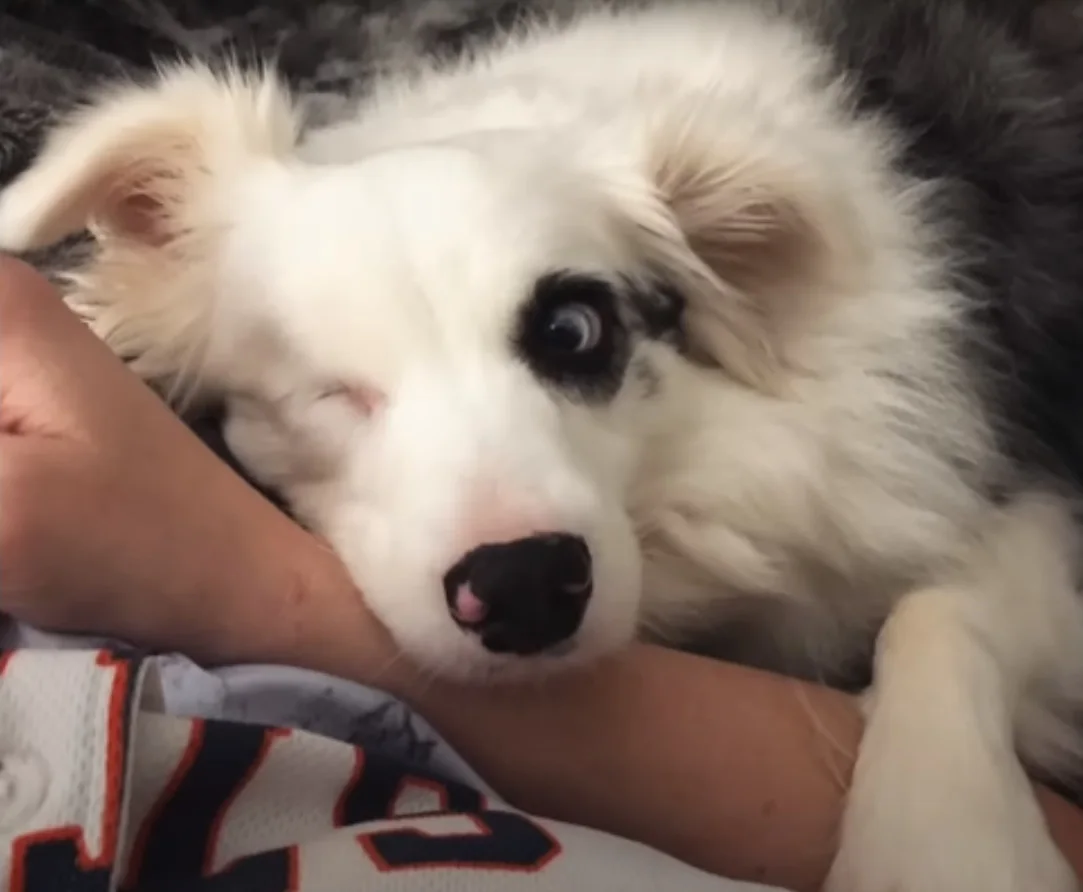 Krysten also had another special-needs dog, Little Buddy. He was completely deaf and had only one eye.
Not much is known about his previous life other than the fact that his owner took him to an animal shelter because his girlfriend didn't like the dog.
He spent a little over two years in the shelter because almost nobody wanted him until Krysten came into his life.
Krysten told GeoBeats Animals: Other than being deaf and having one eye, he's in perfect health now.
For the most part, Little Buddy is a very happy dog who loves going regularly on new adventures, with his owner watching him every step of the way.
And, sometimes he also loves to play with his new sibling, Aster. The two would spend a long time just running around and playing in the yard.
The Amazing Family Life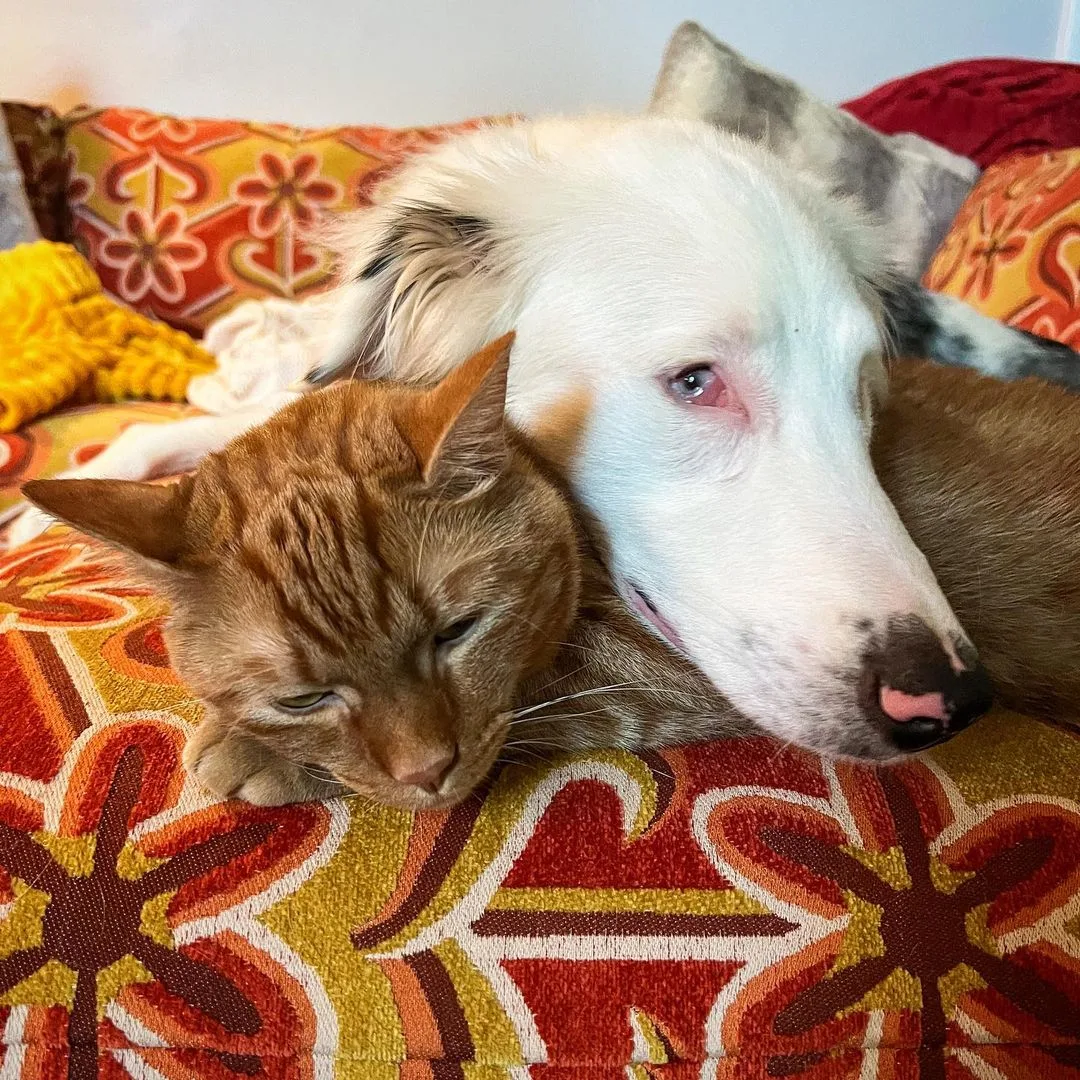 Other than having two dogs now, Krysten also adopted two kittens, Teddy and Goose, who were foster fails.
She was really surprised when she saw just how much the cats bonded with the dogs.
She said: When I adopted Aster, I knew that Teddy would be fine with her, but I kind of thought it would be this dynamic where they just coexist.
It's safe to say that she was pleasantly surprised when she realized that Teddy and Aster loved to snuggle up and nap together. It is one of their favorite activities.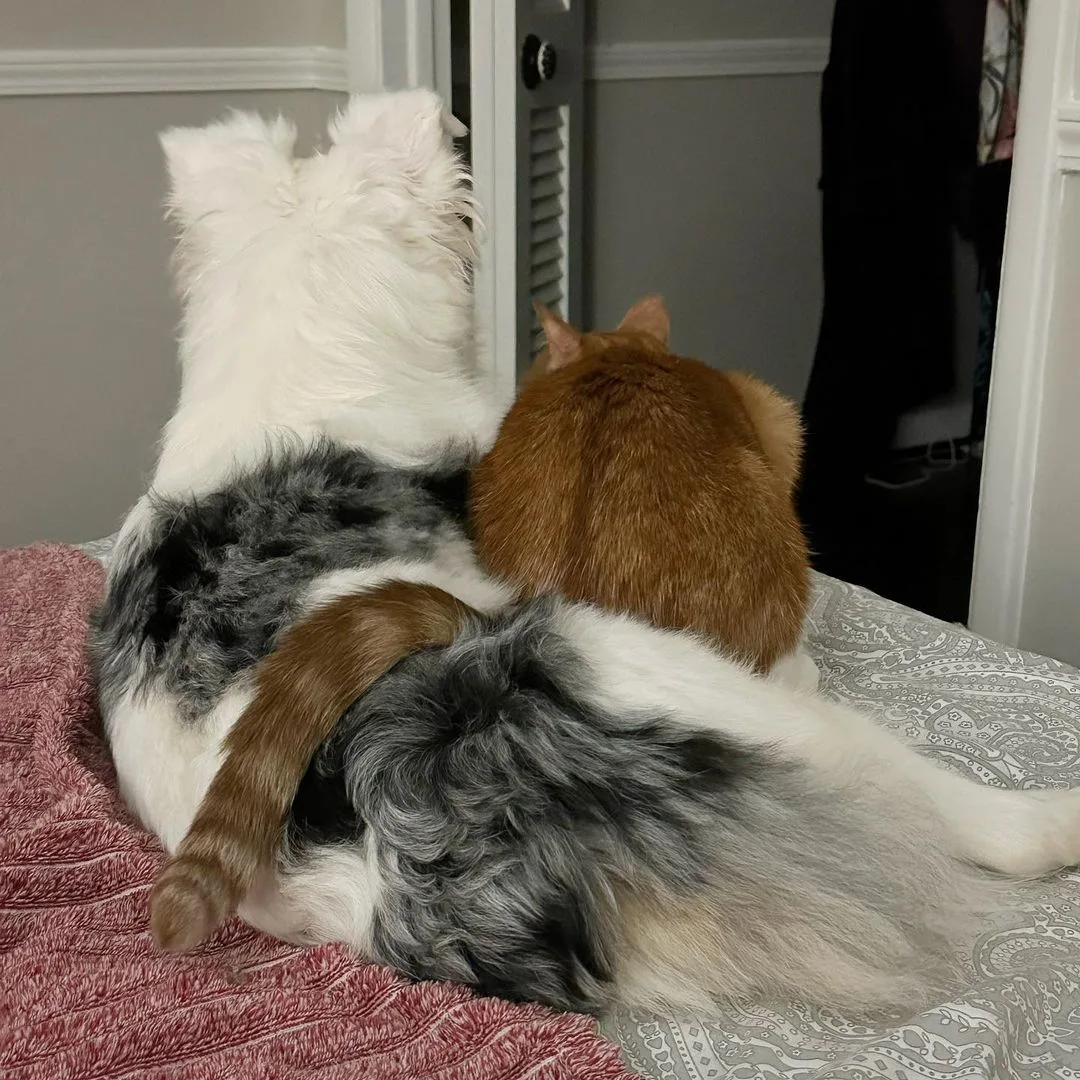 On the other hand, Goose and Little Buddy are also new companions. Krysten said: Goose has a really sweet relationship with Little Buddy.
Even though Goose is very outgoing and wild, he seems more easygoing and affectionate when spending time with his best friend.
Despite having a very rough start in life and being given up by his owner, Aster has managed to fit in perfectly with her new family, and she is enjoying her life.
This story is the ultimate proof that all dogs, even the ones with disabilities, can have a long and great life if you give them a chance.